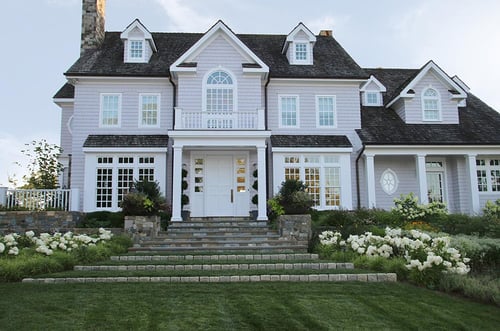 A key to securing ongoing and steady revenue for your landscaping company is developing an easy transition from design/build jobs into maintenance contracts. If you're not converting the vast majority of your design/build contracts into landscape maintenance agreements, then you're missing an incredibly valuable opportunity to boost your profitability and line up ongoing sales.
But even if you're really great at making construction sales, it doesn't necessarily mean that you're automatically great at selling landscape maintenance contracts. A lot of companies seem to excel at selling one or the other.
Parlaying your landscape construction sales skills into maintenance sales skills might elude you—and you wouldn't be alone. Plenty of landscape companies tell us that they feel they aren't selling as much maintenance work as they'd like to. They're looking for ways to ensure that more of their construction jobs transition into ongoing maintenance work.
We recently chatted with two experts on the topic—Michael Prokopchak, ASLA, president of Walnut Hill Landscape Company in Annapolis, Maryland and David Clemons, maintenance division manager for R.P. Marzilli & Company in Medway, Massachusetts—about what it takes to do just that. Both of these companies have been around for a while and in their many years of experience, they've come to learn what it takes to successfully transition the overwhelming majority of their construction jobs into ongoing maintenance contracts. We asked each of them to share some of their best secrets to selling landscape maintenance contracts.
"Set the Tempo" from the Very Beginning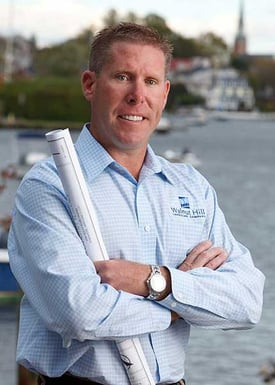 There is no better time to let your design/build customers know that you also do maintenance work than from the very start of the relationship. However, for whatever reason, some landscape companies fail to bring up this point until it's too late—the client has already secured a maintenance contract elsewhere. It might sound obvious but selling landscape maintenance contracts means making sure the client is well aware that you can perform the work.
"We set the tempo from the very beginning of the project, letting them know that we are the best-suited company to be taking care of the project once it's complete," says Prokopchak. "We don't even want the client to have the idea of calling someone else, so we aim to make it a seamless transition. We want every job to go right from the design/build phase into the maintenance phase."
The key to that is making it easy for them, adds Prokopchak. He says that at the end of the day, most clients don't really want to have to go out and shop around for maintenance. If they really like you and the design/build work you've done, they shouldn't want to look any further. But he says it's still necessary to "put a bug in their ear from the very beginning."
Of course, that shouldn't be the only time it's discussed.
"As it nears the end of the design/build phase, we'll start talking about maintenance and how we can easily transition right into the work," Prokopchak adds. "It's important that the client sees just how easy it will be for them."
Make Vital Introductions
Selling landscape maintenance contracts also means introducing your maintenance team to the clients early on. Face-to-face meetings for landscape maintenance work are just as important as they are for the construction work. Prokopchak says that introducing the client to their landscape maintenance division manager is an important step early on.
"Then we let the client know we'll be putting together a proposal for the balance of the year," Prokopchak says. "If it's mid-season, we might also put together a package for the following year so that they know the yearly cost."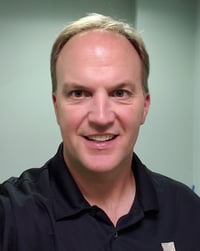 Clemons agrees that introductions on the maintenance side are important early on. You shouldn't be waiting until the project is at the end to get key maintenance division folks in front of your client.
"About halfway through a construction project we introduce our account manager and get in front of the client," Clemons says. "Say we have a weekly meeting for construction. Well, we think it's just as important for maintenance to get in there and really get to know them. That's how you start to understand what they're looking for and how we can maintain it the way they really want. Getting in that face time is how you get the process started."
At about three-quarters of the way through the project, Clemons says they'll present the proposal and walk the client through the entire process of how they plan to maintain the property.
"We'll walk them through the site and go through all of the details of how we plan to maintain it," Clemons says. "By the end of the project, most clients have already signed up. We've found the process works very well but it's all about staying in front of the client. The more time we spend with them, the better off our chances will be that we secure that work."
Go Above and Beyond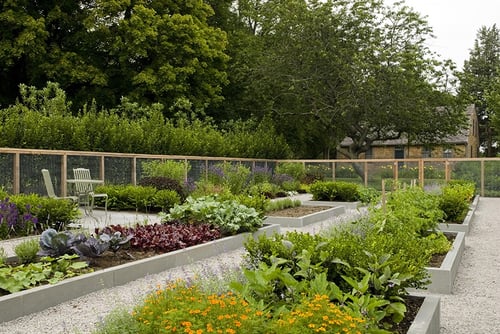 If you could pare down exactly what it was that clients are looking for with a maintenance contract, it would be excellent customer service. That's what at the heart of it all. When it comes to trimming shrubs or cutting grass, there are a lot of companies that can perform the tasks. What the client is looking for is a company that is going to ensure it's done the way they want, and that often means paying attention to the little things—showing your client that you're listening and that you care what they have to say.
Proving that you'll provide excellent customer service starts during the design/phase. You want customers to know that they'll receive this same excellent service will continue with their maintenance contract. That also sometimes means going "above and beyond," Prokopchak says. That's why they let clients know that they will warranty all of the property's plants for two years if they're hired to take over the maintenance contract.
"This is often the tipping point for the sale," Prokopchak says. "They've already gotten to know us and like us and now we're saying we will warranty the plants. It's the customer service that they're looking for."
Clemons adds that he was recently on a property walk-through and it was obvious they were at a risk of losing the account. The client expressed dissatisfaction with the plant material. While it wasn't at the fault of the maintenance being performed, Clemons says he offered to rip out the plants and replace them all for free—simply as an effort to go above and beyond.
"It might not be our fault or even something we had to do, but it's what we do because our clients know we take that extra step," he says.
Get the Support You Need to Succeed
Keeping clients happy can feel like a challenging task but there is support out there that can help you do a better job. Clemons says the company has also been able to keep clients happy with the use of landscape business software to keep prices exactly where they ought to be.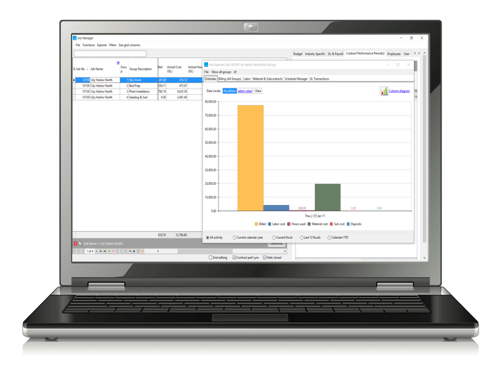 Clemons says they are continually refining costing with accurate historical data that allows them to know exactly how they should price a job. There's no guessing or overpricing as a result of inaccurate data and Clemons says that clients view that as superior customer service.
"It takes work on our end—we're putting data into the system every single week and looking at reports," Clemons says. "But the majority of our clients renew every year and we rarely have to raise prices because every year we're getting more efficient and we're still making money—and we have the data to back that up. As long as we're continuing to be profitable we're not just arbitrarily raising our prices, and that keeps clients happy. That helps us ensure those maintenance contracts keep on renewing."
Using landscape business software can also help easily produce landscape maintenance quotes or reminders so that your sales reps can remain consistent throughout the design/build phase when it comes to touching base with the client. This excellent customer service will help pave the way for the opportunity to transition directly into a maintenance contract.
Once you do secure those maintenance contracts, there's no question that landscape business software can be helpful in assisting you to keep them. You'll be able to store vital information about your maintenance accounts, prevent field mistakes that could hurt your profit margin, and, like R.P. Marzilli does, perform accurate job costing.
All of this will help ensure that your hard work to secure more maintenance accounts was not for naught. After all, once you've secured more maintenance work, you want to do everything in your power to keep that steady work flowing.
If you're ready to see how landscape business software can help you secure and maintain more accounts, or you have questions that we can help with, then let's explore and see what Asset can do for you.
Image Sources: Walnut Hill Landscapes, R.P. Marzilli Landscape