When it comes to running a successful landscape operation, productivity is vital. But being productive (and monitoring that productivity) is not so easy to do when using outdated modalities such as whiteboards or spreadsheets to track hours and oversee jobs.
Without real-time updates, it's easy for a business to lose sight of where things stand on any given project. Going off course from the estimated man hours and in turn, the budget, can be a huge detriment to profitability. But successful companies are finding better ways to operate in order to avoid that from happening.
Using Software to Do Better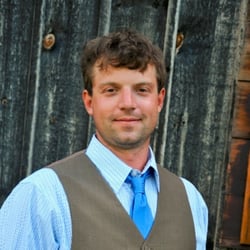 Level Green Landscaping, a landscape maintenance company headquartered out of Upper Marlboro, Maryland and servicing Washington D.C., Maryland, and Virginia, is one such company that has found a smarter way to operate. Michael Mayberry, the company's chief technical officer, says that using landscape operations software has allowed Level Green to know the status of jobs at all times. He says that being able to track hours and, as a result, stay on budget, has been one of the biggest benefits of using software to date.
Since labor is the company's biggest expense, the ability to know what's going on in real time has helped Level Green be able to make alterations to their day-to-day operations as needed. Those changes have often had a huge impact on the bottom line.
We recently caught up with Mayberry to find out more about the ways in which landscape operations software has helped boost the company's productivity and helped them to be more profitable.
Landscape Operations Software
: A Bird's Eye and a Microscopic View
Mayberry says that the use of software has allowed the company to look at things on a closer level than you could ever get from keeping track of jobs via paperwork or whiteboards. That close-up view has been invaluable.
"With landscape operations software, we are able to see, every single day, exactly where we stand on any of our jobs," Mayberry says. "When we bid new work we always do an internal estimate to decide how many hours we think it will take to perform that work. Without software, we simply wouldn't know those real-time updates or whether we're on track toward meeting those proposed hours. But now we're able to see how we're doing compared to how we thought we were going to do."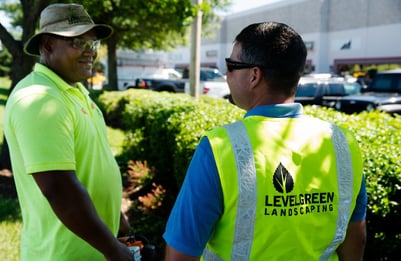 After reviewing that information, Mayberry says they then disseminate it out to the operations managers who are directly responsible for running their crews. They typically get information out to managers on a weekly basis so that changes can be made if they're necessary. But Mayberry says it's important to look at jobs on a monthly level and a yearly level as well—and landscape operations software allows them to do that, too.
"I appreciate that we can look at things on such a granular level that we're narrowing it down to a specific job even a specific crew," Mayberry says. "But we can also look at the big picture. We don't want operations managers to get discouraged by the information. Maybe they're just having a bad week or a bad month—due to rain—but when you look at the big picture, they're still on track."
But back down at what Mayberry calls the "granular level", he says the software can also pinpoint specific problems.
"Since it allows us to really narrow in, we might notice that one particular supervisor is always 10 percent over budgeted hours," Mayberry says. "Recognizing that specific problem allows us to address it. We can focus more attention on training that one supervisor. By being able to look at things by supervisor, by operations manager, or by branch, we can get really specific with the data and dial in to find out exactly what's going on—at an acute level. You could never do that with a whiteboard."
How Landscape Operations Software Boosts Profitability
Because Level Green can consistently look at budgeted hours versus actual hours, and see how jobs are performing on an ongoing basis, Mayberry says it has made the company more profitable.
"Internally, we can either say 'we're doing really well and we're ahead of the game,' or we can recognize we're behind and make changes to get back on track," Mayberry says. "That keeps us profitable and it also puts us ahead of the competition. Other companies may not realize they're behind until they run reports—which may not even happen until the job is done or even long after. But we always know exactly how we're doing, even in the midst of a job."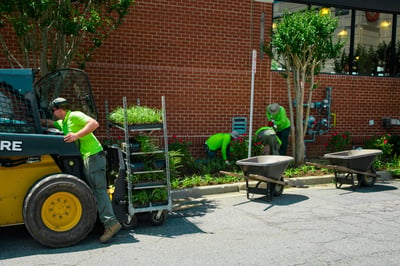 In addition to tracking man hours at a close level, Mayberry says that using landscape operations software has helped Level Green to be profitable in other ways as well. He says that tracking materials has also helped the company to be more resourceful. When the company buys and uses material, whether it's chemicals or mulch, they are aware at all times how much is left so that it can be used on other projects and never wasted.
Mayberry says it's also helpful to look at materials on a job-by-job basis and track exactly how much was really needed. That helps the company make better decisions in the future, Mayberry adds.
"If we bid a job and thought we'd use X amount of material, we can go back later and see whether we really needed all of that," he explains. "When we come up to work that job the next year we have a much more accurate picture of what it requires. It's a really nice benefit to be able to view jobs at that case-by-case level. With data available at your fingertips, it's easier to make better decisions."
Along those same lines, Mayberry says that Level Green is also able to track product purchases to make decisions about purchasing.
"We can make the decision as to whether we need to switch vendors because we're not getting as good a price as we thought we would in our estimates," Mayberry says. "Or perhaps it's our estimating that needs to change. We might have thought a job would require 10 pallets but it really required 12 and that's an estimating error made on our part. But we would not be as aware of those details without landscape operations software."
Implementing Asset to Boost Productivity and Profitability
Without having implemented Asset, which Mayberry says Level Green did before he even started there, the company simply couldn't run as efficiently as it does. Mayberry says that it's both that big picture view as well as the microscopic views that Asset allows which helps the company to stay on track as well as to troubleshoot problems that may arise.
In fact, Mayberry says he cannot even imagine how operations would run using whiteboards or spreadsheets when Level Green has had the benefit of having data at their fingertips at all times.
"I would think it would be nearly impossible for a company to have access to the level of detail that we do without the use of landscape operations software," Mayberry adds. "With Asset, we know exactly how our jobs are performing across all branches. That has absolutely had a positive impact on our profitability."
If you'd like to find out more about how landscape operations software can help boost your productivity and profitability, request a free demo of Asset or call us at 800-475-0311 so we can answer your questions.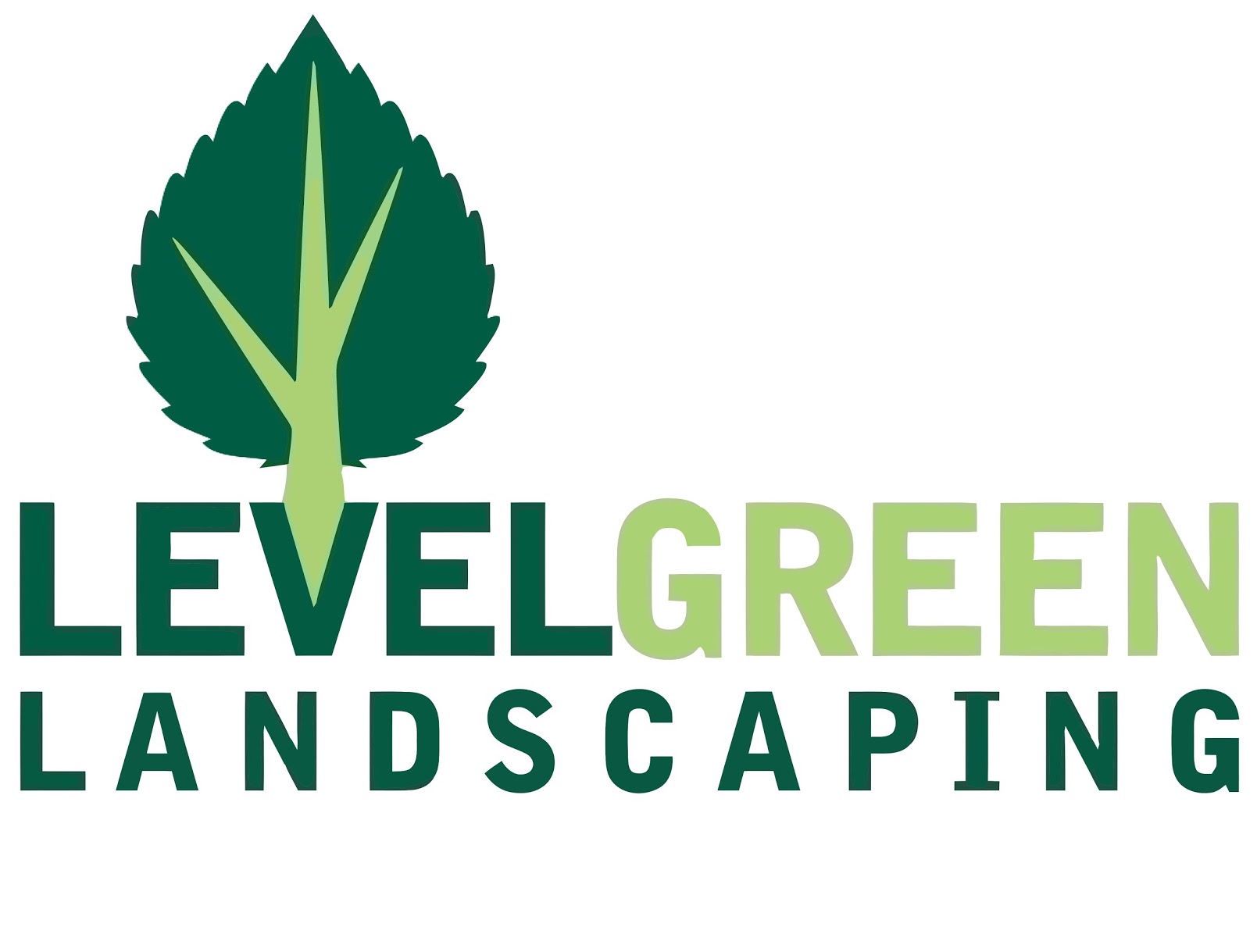 Company Information
Website

Location

Upper Marlboro, MD

Locations Using Asset

Multiple Locations

Segments

Commercial landscape maintenance, construction, irrigation, snow removal