Before adopting landscape business software, John Puryear, president of Puryear Farms Nursery & Landscaping in Gallatin, Tennessee, says that most of his team members used spreadsheets to track jobs. And though that effort required a lot of redundant data entry, was highly inefficient, and didn't have the ability to be updated in real time, Puryear admits it wasn't an easy habit for his team to break.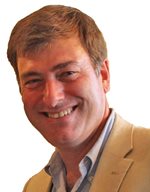 When people have done something a certain way—and for a long time—they often don't want to change their ways. But Puryear says that encouraging his people to get on board with landscape business software has been a game changer for his business. He says it has given him the tools and the opportunity required for better, smarter growth.
While he'll rave about the end results of implementing software, Puryear doesn't sugarcoat the process or claim that it was an overnight change. It was not, and he admits the implementation period was challenging. But he says it was a challenge that was completely necessary in order to keep his business on the growth trajectory that he desired. In the end, the results of adopting software have been well worth all of the effort.
Landscape Business Software Keeps Everyone on Track
One of the biggest benefits that Puryear says he has seen with landscape business software is that it has helped the company to keep valuable systems in place that the employees must follow.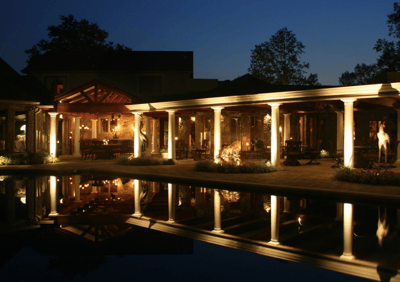 "If you're using the software properly, and not 'backdooring it'—which you must insist your people not do—then your crew physically cannot go do a task until that job is set up in the system," Puryear says. "There must be a proposal that is then sent to production before work on that job begins."
Prior to using software, Puryear admits that his company would hop on an urgent landscape task without any paperwork in place—and that would often create confusion down the road. But with software and systems in place, that is now being avoided.
"I think a lot of landscape companies are guilty of doing this," he admits. "The crews figure the paperwork will get done later, but it doesn't. By the time it does get done, after the fact, nobody knows where to attribute the labor hours. However, with landscape business software, your crews don't even have a work ticket until the sales and operations folks have entered all of their information. That's the way it should be done and landscape business software helps us stick to that system."
Landscape Business Software Facilitates Communication
Another huge benefit that Puryear says he has seen is the ability of the software to connect his company—to one another, but also to the jobs they're working on. That connectivity is something that is often lost as a company grows, he says.
"The challenge for any company, as they grow, is avoiding that inevitable disconnect that you get between the people in your organization," Puryear says. "The definition of communication is keeping everyone on the same page, but that's not easy to do when you reach a certain size."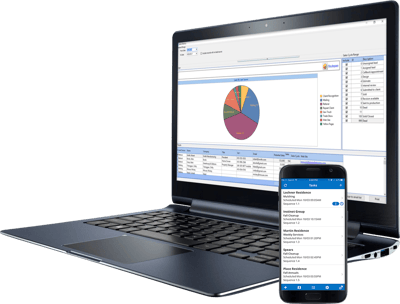 But Puryear calls landscape business software "powerful" when it comes to communication and connectivity. That sense of connectivity has even played a big role in keeping customers satisfied and feeling as though they are "heard" even in a big company where a project may be passed along several channels.
"Let's say that your salesperson has had several conversations with the client about specific wants and needs on their project and they are very clear that they do not like orange flowers and do not want anything orange in the design," Puryear says. "In a large company, that information is handed off several times. The client may have first expressed that to the owner and then again to the salesperson. But as the job gets handed off to operations, that information may still get lost. That's a huge source of frustration for a client and a deterrent for them wanting to work with a larger company."
However, Puryear says that with landscape business software, those important notes about orange flowers will travel with the work ticket as it flows through the system. It's a small detail, but an important one, and it won't be missed.
"It levels the playing field so to speak," Puryear says. "One of the big benefits of a smaller operation is the single point of contact. The customer tells one person their specific requests and that information never has to get passed on so it never gets lost. But you can have that at a larger company, too. As you grow your company, you can prevent those disconnects with better communication via landscape business software."
Landscape Business Software Looks at the Big Picture
When Puryear first began his search, he says that one of the biggest objectives he sought with landscape business software was to find a product that could help him do better job costing. When he approached Include Software about Asset and asked us "Will this improve my job costing?" we were honest. We said: The truth is it won't fix job costing—but it will give you the tools you need to fix it. And Puryear says that's exactly what has happened since implementing it.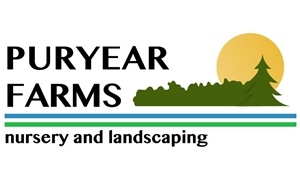 "I once heard a statistic that only 10 percent of companies really know their job costs," Puryear says. "I would actually argue that it's less; Maybe 5 percent. But I have found that Asset gives us the tools we need to understand exactly how we're doing on a job. Through that, we've learned that you don't grow your company via the top line, you grow your company through the bottom line. And that's what we've done. I don't think I could have done that without such a comprehensive software system."
Puryear says that Asset has been invaluable in terms of looking at metadata (that is, data that gives information about other data) and that's helped improve his job costing. With the product, he's able to look for common threads amongst his jobs. In other words, he says it has allowed him to identify "patterns" that he otherwise wouldn't have seen. Puryear says it's one thing to look at jobs on a case-by-case basis (and Asset allows that, too), but the big picture view it gives has been particularly valuable.
"If you sort by salesperson and consistently see that one salesperson has a low margin then you know where the problem lies," Puryear says. "Or perhaps you see that most of your low margin jobs can be pinpointed to one or two specific crews. The software allows you to identify the source of your problem whether it's your landscaping pricing model, your estimator, or maybe a weak or non-incentivized crew. Only once you identify the problem can you really begin to fix that problem. That is how Asset has given us the tools we need to fix job costing."
Implementing Landscape Business Software for Smarter Growth
Can you grow your business without software? Perhaps, says Puryear. But most companies will probably reach a level where it becomes difficult to do so—to maintain that trajectory of growth that they envision for their business. Puryear says that the biggest lesson he has learned is that landscape business software will not solve your problems, but it will give you tools that you need to do so.
"It's not a magic bullet," he adds. "It's not going to come in and fix everything. But what it will do is help set you up to start fixing problems that you could never have fixed so well on your own. Landscape business software will facilitate smarter growth and it will make you a better run company because of that."
If you'd like to find out how landscape business software can facilitate smarter growth, request a free demo or call us at 800-475-0311 so we can answer your questions.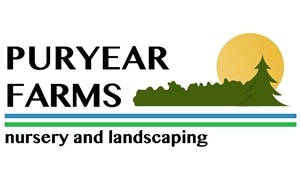 Company Information
Website

Location

Gallatin, TN

Locations Using Asset

Single Location

Segments

Landscape Design & Installation, Landscape Maintenance, Mowing