Case Study:
Landscape Estimating Software Brings Increased Efficiency and Profits to Wisconsin Company
Locations Using Asset
Single Location
Segments
Landscape architecture and installation, maintenance, lawn care, irrigation, outdoor lighting, snow removal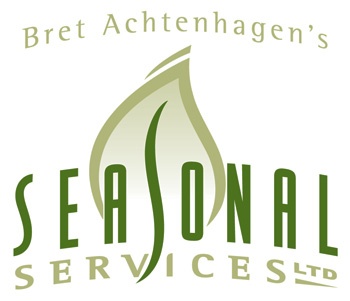 Bret Achtenhagen of Seasonal Services in Waukesha County, Wisconsin, says he's been using landscape estimating software for so long now that it's "unthinkable" to ever consider going back to the "old way of doing things." But the company president says he can certainly remember some of the challenges and the pain points suffered over a decade ago when his company had not yet adopted the software.
While Achtenhagen says there are a number of areas where landscape estimating software has helped his business, improved efficiency, and increased profits remain two that stand out.
Prior to using landscape estimating software, Achtenhagen says that Seasonal Services, which employs approximately 90 people, struggled with consistency. It wasn't uncommon for proposals to have a tremendous amount of variation not only in their look but even in their content.
"In-house, as our salespeople compared notes, one salesperson would notice that they sold an irrigation system for a certain price while a very similar project, sold by a different salesperson in the company, had a totally different price," recalls Achtenhagen. "That led to a lot of frustration amongst the sales team. There was always that fear that customers would compare notes and it would lead to problems."
Now, utilizing a proposal manager tool, Achtenhagen says it's led to consistency across the board. All salespeople are now utilizing the same templates that are already set up with the job's necessary materials and pricing. That means that jobs are now quoted consistently. The look of the proposal is highly professional and also consistent from one job to the next.
"There's no more variation in the look of our proposals and that creates a much more professional presentation," Achtenhagen says. "We've also developed standardized language so that we're selling services consistently by ensuring that we're using the same language for every unique task."
Landscape Estimating Software
to Track Job Progress
In addition to the consistency offered by using landscape estimating software, Achtenhagen says it also allows them to track a job and it's possible revisions. This has proven particularly helpful on large installations where the scope of the project can change. The proposal tool gives the company the ability to revise proposals along the way and keep track of what was changed. Revision one, revision two, revision three—and so forth—is all available to view over time. This has proven very helpful in keeping everyone on the same page.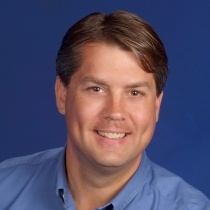 "There have been situations where the client has questioned something along the way, perhaps assuming something should have been included in the project that wasn't," Achtenhagen says. "In reality, it might have been removed from consideration to achieve the budget the client needed to hit."
Even though changes are always discussed, it's not uncommon for clients to forget the specific details. And, Achtenhagen says that they might not even remember every change made along the way. But with landscape estimating software, Achtenhagen says the company has the chronological order of the job proposals and what changes were made to show clients.
"We can say phase one looked like this but phase two had these changes," Achtenhagen explains. "That chronological sequencing allows us, and the client, to see how the project has evolved. It's incredibly helpful."
Using History to Predict the Future with
Landscape Estimating Software
The ability to look back on past jobs has been helpful even after the job is completed, Achtenhagen says. The salespeople like the ability to look through the archive of proposals as they look to sell future work to existing clientele. Achtenhagen says it's a helpful tool to propose desirable work.
"The salespeople like to look back on last year's work for their clients and be able to see that the client decided to defer on the landscape lighting project or pruning project for the time being," Achtenhagen says. "But it reminds them to follow up on those possible projects and this often leads to more sales. It's very common for clients to ask us to propose many tasks but not accept all of them at once. Our sales team finds it incredibly helpful to be able to review their client's' history, see what tasks they were interested in, and then recommend them again."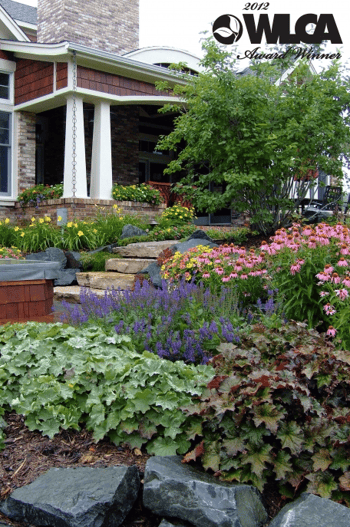 Achtenhagen says it's also helpful that the sales team can then just re-purpose the former proposal, rather than starting from scratch in creating a new one. After making a few minor updates, it's out the door. That equates directly to improved efficiency, Achtenhagen says.
Being able to review past job histories also helps the company to track trends. Achtenhagen says they can see what "plants are trending" or what "services are hot." That ultimately helps the company to make wise decisions about purchases and pitches.
"We use landscape estimating software to predict future sales," Achtenhagen says. "We use this data to identify short-term prospects versus long-term prospects and we even anticipate closings. This helps us to understand what our production demands will be in the coming months. Our production team appreciates that we can tell them what we think we will be selling that month as it allows them to prepare."
Achtenhagen says they'll also use these estimates to make important company decisions such as whether overtime is justified. It also gives him a good sense of what the backlog is going to be like and allows the sales team to provide clients with more accurate time frames of when the job will be done.
"We can use data from past jobs to predict how long our backlog is going to be and whether it's going to grow or shrink—as well as what specific services might be in more or less demand," Achtenhagen says. "That steers us on what to focus sales on."
For instance, if irrigation and lighting sales seem to be underperforming, Achtenhagen says he can specifically ask the sales team to put more emphasis on those categories. And if the company develops a heavy backlog, then Achtenhagen can encourage the sales team to prepare clients for the proper wait times for service.
"We know what our realistic scheduling time frame is going to be," Achtenhagen says. "If we're out selling a service that has a heavy demand, we can say to the client that we want to do this service for them but that our backlog is at 8 weeks right now. That really helps improve communication with the client and prevents the sales team from making promises they can't keep. Everyone is on the same page and we know where we stand."
Achtenhagen says this has helped his sales team to sell more confidently since they have a strong grip on their numbers and on accurate time lines. This keeps them happy and makes the client happy, too, making it an all-around win.
Implementing Asset For Your
Landscape Estimating Software
Needs
For Seasonal Services, Asset has proven to be the best choice in green industry software. Achtenhagen says using this landscape estimating software has helped take the business to the next level and streamlined a lot of processes that were once inefficient and slow moving. Plus, the benefits in terms of predicting sales, improving communication with clients, producing consistent proposals, and even just keeping everyone on the same page have been invaluable.
"We've been Asset users for more than 10 years now and it's become an integral part of our business operation," Achtenhagen says. "We use it extensively and have definitely found that it has increased our efficiency and profits. We are much more successful overall since implementing it."
If you'd like to see how Asset can help improve your landscaping company, contact us for a free demo or give us a call at 800-475-0311 so we can answer any of your questions.
Landscape Business Software Buyer's Guide
Your Next Step Towards Profitability & Efficiency
Find out how landscaping business software can help your company