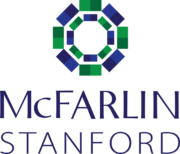 Include Software is excited to announce the upcoming iCollaborate User Conference to be held at the Graduate Hotel in Annapolis, Maryland from September 18 to September 20, 2019. This users group conference will be hosted by Green Industry consultants McFarlin Stanford, who are the leading experts in the field when it comes to learning how to run your business better.
"Users have expressed interest in an event like this and we're really excited to be hosting it," says Nanette Seven, vice president at Include. "We're also really excited about our partnership with McFarlin Stanford, who we know will provide so much value to this event."
Getting More out of your Data
The user conference is designed for CEOs, executives, and key users of Asset landscape business software. It is going to hone in on the use of key performance indicators (KPIs) and how to use them in a way in which you will receive the most possible value.
Whether you are a long-time user or brand-new, there will be a lot to learn at the event.
Some of the key agenda items include:
Using iKPI - Rollout
Key Users: Asset Client Portal (Utilizing it fully to reduce support team needs)
Key Users: 30/60/90 Implementation Plan (What is going to make 2020 different)
Key Users: Using reports daily to help manage peers for success
Executives: Using revenue forecasting to plan your business
Executives: Use of iKPI to lead effective meetings
Executives: Scaling up (what happens next?)
GAAP compliant accounting
Measuring and building your talent bench (how to grow your team)
Accountability in the Green Industry
You can read the complete agenda here.
Preparing to Learn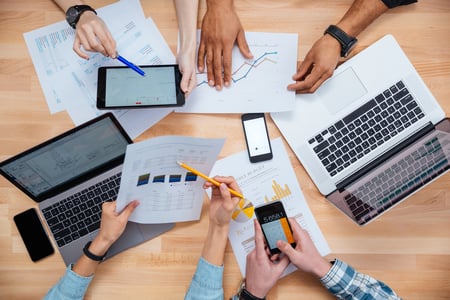 "Prior to coming, ensure that you can have access to your company server so that you can access your version of Asset," Seven says. "This is going to be a very hands-on event where you'll be able to look at your specific data and use it in an actionable way."
Seven says that attendees will gain important takeaways from the event that they can bring back to their company and teach other users.
"You will learn new ways of doing things that you can implement back at home," she says. "We feel confident that McFarlin Stanford is going to have a lot to share and attendees should come prepared to learn."
A Unique Opportunity for Owners
If you are a business owner, interested in our peer groups, you should plan to attend a day early. These peer groups (iCalibrate) will be led by McFarlin Stanford team members Jim Cali, Jason New, Chris Psencik, and Tommy Cole and are intended to align your firm with other Asset Users.
This introduction will provide you with a thorough understanding of how the iCalibrate program will work, introduce you to prospective iCalibrate members, and provide you tactical management content to implement once you are back at the office.
We believe the best way to learn is through your peers and that is our goal for the program! McFarlin Stanford currently facilitates four peer groups, and this one will be the first focused on Asset users. But if you decide our iCalibrate Program is not right for you, you're under no obligation to join after attending this meeting.
Networking Opportunities, Too
But they should also be prepared to have fun, Seven adds, expressing that networking will also be a big part of the event.
"We are in the process of developing some great networking opportunities and are looking at booking either a dinner cruise on the Chesapeake or a big crab fest so that users can meet one another and share experiences," Seven says. "We will also be doing a fun scavenger hunt (iCREWtek Amazing Race in Annapolis) using iCREWtek through the city. Attendees will have the chance to network and have some fun while also learning new or better ways to use Asset to get the most out of the data you've collected. There are a lot of great reasons to attend."

However, in order to ensure that all attendees get the most out of the event as possible, Include Software is limiting it to 100 people. If you're interested in signing up for the iCollaborate User Conference, get in touch with us today.
Image source: McFarlin Stanford Logo