10 Crucial Business Reports
Numbers Your Landscaping Company Needs on a Regular Basis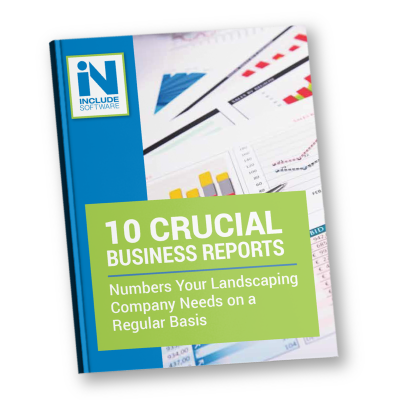 Easy Reporting that Means Something
Are you making the best decisions you can on limited information?
You may have a good gut-feeling of what is happening in your landscape company, but you know that if you could easily pull the right information (and understand it), you would make better decisions for your business.
In This Tip Sheet
There are hundreds of reports you could pull, but a few stand out as the most important. In this tip sheet you'll learn about:
Reports to track important sales metrics
Operations reports to make wise decisions
Getting important data on your customers and employees
How to analyze essential data on your company's current financial status
Fill out the form on this page, and you'll be instantly redirected to the tip sheet!

Bottom line, this software is a product that we build our business with, that will not grow obsolete over time, and that we will never outgrow. We love it. It's been a great investment. We have added several team members in sales as well as office staff that have used other software products and they can't believe how easy it is for them to learn and use over what they use to struggle with.
Precision Landscape Management
See what Asset can do for your
landscaping company