6 Tools to Close More Landscape Sales
Without Slowing You Down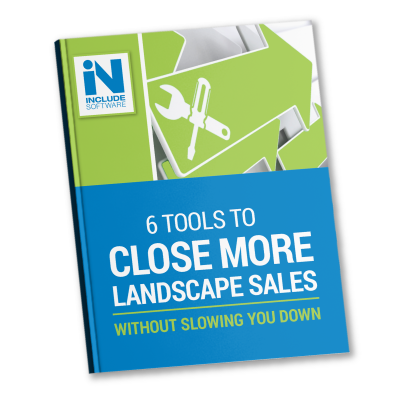 Win More Landscape Business
Selling landscaping work isn't for the faint of heart. There are dozens of details to remember and working with both clients and team members can pull you in multiple directions.
In This Tip Sheet
There are better ways to stay on top of all of the moving pieces of the sales process, making you an efficient, selling machine! In this tip sheet you'll learn about:
How to book more appointments with less aggravation
Creating great estimates and proposals in a fraction of the time
How to prevent important tasks from falling through the cracks
and more!
Fill out the form on this page, and you'll be instantly redirected to the tip sheet!

Bottom line, this software is a product that we build our business with, that will not grow obsolete over time, and that we will never outgrow. We love it. It's been a great investment. We have added several team members in sales as well as office staff that have used other software products and they can't believe how easy it is for them to learn and use over what they use to struggle with.
Precision Landscape Management
See what Asset can do for your
landscaping company