Landscaping Business Software Buyer's Guide
Your Next Step Towards Profitability & Efficiency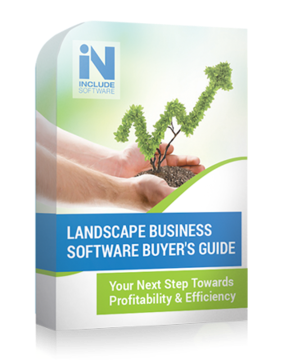 A Better Way?
Multiple spreadsheets, folders of estimates, crinkled paperwork, dry-erase boards...It's driving your blood pressure up and your profits down! There's got to be a better way.
You've heard about how software can streamline your landscaping company's processes, but which program is best for your organization?
How This Guide Will Help
There are a lot of software options out there. This guide is not our sales pitch. It's a tool for you to use to make a great decision. Here are some of the things this guide will cover:
Tangible benefits for each department in your company
How to research options and compare them side by side
Criteria to evaluate if a software vendor will be a good fit
How to get the team united after making a decision
Fill out the form on this page, and you'll be instantly redirected to the guide!

Bottom line, this software is a product that we build our business with, that will not grow obsolete over time, and that we will never outgrow. We love it. It's been a great investment. We have added several team members in sales as well as office staff that have used other software products and they can't believe how easy it is for them to learn and use over what they use to struggle with.
Precision Landscape Management
See what Asset can do for your
landscaping company