Today's landscaping students are tomorrow's Green Industry leaders. Attracting great people to the field and continuing to keep it thriving is reliant upon efforts to support those students. That is a key reason why the National Association of Landscape Professionals (NALP) Foundation has been awarding scholarships to worthy students over the years. In fact, since the Foundation's inception, it has awarded more than $1 million in scholarships.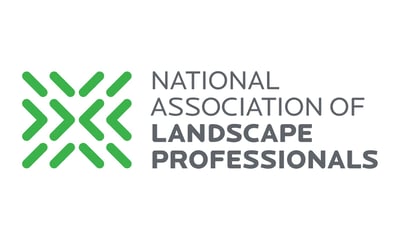 "The NALP Foundation is a nonprofit foundation dedicated to advancing professional careers in the lawn and landscape industry," says Jenn Myers, Director of Workforce Development at NALP. "The Foundation carries out its mission through public education to promote landscape industry careers by supporting efforts to recruit professionals into the industry and by granting scholarships to help students get the education they need to excel."
The NALP Foundation Scholarships are supported by contributions from individuals, companies, and state associations. Myers says that contributions at any level are encouraged, though donating at the $25,000 Ambassador level, gives donors the opportunity to define the criteria for their "named" scholarship which is awarded at the National Collegiate Landscape Competition.
The Include Software Scholarship
Include Software Corporation has donated at the Ambassador level for what vice president Nanette Seven says is an "effort to promote the future of the industry."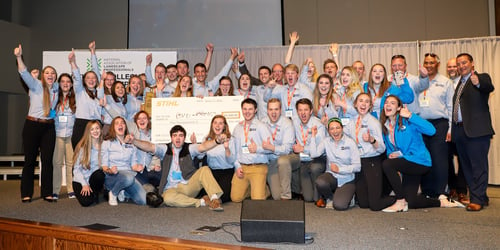 "Include Software is committed to the landscape and snow industries as they are the only industries that we market and sell our software in," says Seven. "We've worked with hundreds of landscape companies throughout the United States and the number one thing that we hear is that finding and keeping quality labor is a struggle. That's why we feel that contributing to the future of our industry by supporting academic excellence is an effort we can put forth to promote real change."
The Include Software Scholarship was awarded to William ("Will") R. Shelburne, a horticulture student at Virginia Tech at the NALP Foundation Scholarship Reception, held March 14, 2018, at Alamance Community College in Graham, North Carolina. A total of 64 scholarships were presented that night and a total of 75 scholarships have been awarded in 2018.
Jerry Grossi, president of the NALP Foundation, expressed at the Reception that you "can't have this event without donors."
Myers called the NALP Foundation Scholarship Reception a "fantastic event," and says that it was attended by more than 115 students, faculty, Scholarship Ambassadors, and special guests. The Foundation awarded more than $100,000 in scholarship funds to deserving students in conjunction with the 42nd Annual National Collegiate Landscape Competition.
Promoting Industry Growth
Seven says that participating in the scholarship opportunity is yet another way to create more recognition for a deserving field. She says that Include Software is constantly looking for opportunities that will help grow the Green Industry. Rallying around future leaders is one such way they hope to do that.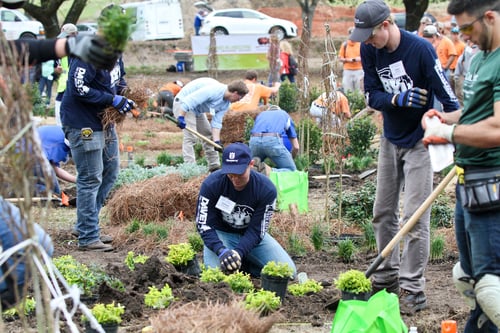 "The landscape industry is an incredibly viable field and yet it does not receive the recognition it deserves," continues Seven. "We feel that participating in the NALP Foundation Scholarships is one way to make the industry stronger and help generate more awareness for this wonderful field that has great career opportunities for tomorrow's leaders."
The NALP is always looking for ways to encourage industry growth, as well. In fact, Myers says the scholarships are just one part of the NALP Foundation's efforts to grow the industry. The Industry Growth Initiative ("IGI") is another key focus.
"IGI is shining a favorable spotlight on the industry so that potential customers value and demand the work done by industry professionals, talented individuals seek rewarding and lucrative careers in our industry, and so elected officials understand the benefits offered by healthy lawns and landscapes as they consider ordinances, laws, and codes," adds Myers.
While growth on a large scale is important, it can also happen one individual at a time and that's where Seven says she hopes this scholarship will make a difference. Seven adds that Include Software was excited to see the scholarship go to Shelburne and hopes that it will be "meaningful in the advancement of his career."
"We wanted this scholarship to go to a student who was in financial need and required some extra support to help him succeed," explains Seven. "We hope that this scholarship will have been a stepping stone on his path toward success."
Image Sources: NALP