For the 21st year, SIMA's Snow and Ice Symposium & Trade Show will bring plethora of equipment manufacturers, technology, networking and education opportunities to Cleveland OH. And you can do it all!
At Include Software, we've been attending this event for many years and have watched it grow, but it's not so big that you can't do it all. Thanks to careful planning and a schedule that does not overlap Education, Networking & Food, Trade Show and Workshops, you can truly take in the entire event and make the most out of the three days in Cleveland. Whether this is your first year, or you're a veteran, here are some of the things that we think should not be missed at the 2018 show.
1. First Timer & Welcome Receptions

If you've never attended the show before, reach out to SIMA and ask about getting an invite to the First Time Reception. This is a good opportunity to get the "lay of the land." Held on Tuesday June 26 from 5:30 to 6:30PM. You'll get a chance to meet other first-time attendees and also ask any questions you might have about the show floor and the activities. This is followed by the Welcome Reception where you can connect with old friends and make new ones.
2. Snack and Chat
Held in the Global Centers Ballroom, from 12:15 to 1:30 PM on Wednesday (June 27th) and from 7:30 to 8:30 AM Thursday (June 28th), the Snack and Chats are an opportunity to learn from your peers. Choose from thirty industry topics and engage in an informal roundtable discussion. It is a great way share information and hopefully you will take away a piece or two of information that can be used in your business.
3. Workshops & Education Sessions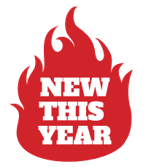 Don't miss on Workshop Wednesday. SIMA has expanded their workshops from two to eight this year. You can attend two of the 2 hour workshops, and best of all there are FREE!
In addition you can attend multiple breakout education sessions Thursday morning and Friday afternoon. Pick topics that will be most interesting and helpful for you and your team. If you're bringing several team members with you, then plan to split up.
Attend as many of the education sessions as you can, splitting them amongst your team, and asking everyone to take good notes. Be sure that everyone is armed with note-taking supplies whether that be paper and pen, a laptop, or a tablet. And make sure to schedule time when you return home to give everyone an opportunity to share some of the key points that they learned.
4. Trade Show Floor

The exhibitor area is a great way to visit with vendors and check out the latest and greatest equipment, technology and services they are offering. If there's a vendor you're really serious about, schedule a 1:1 Meeting with a number of participating exhibitors and you can get special face to face time to hear about the company and learn about the product.
5. Networking Opportunities
While you may have come to the show for the education, the networking opportunities often end up being some of your most valuable time. Whether it's networking events at the hotel bars, the area restaurants, or some of the receptions being held at the Convention Center, Hilton or in Downtown Cleveland, this is a great way to build a rapport or mee a peer that can help you troubleshoot problems, it's helpful to have industry relationships that can assist you with business decisions and growth.
Prepare for a Good Time
As you finalize travel arrangements and embark on your trip to Cleveland, we wish you safe travels and a successful show. SIMA's Snow and Ice Symposium is always a good time and we hope you fully enjoy yourselves while also learning a lot of valuable information.
Of course, we also hope that you'll stop by and see us so that we can chat face-to-face. We'll be available to answer questions or to educate you on some great ways to improve efficiency and profitability at your company by using business software.
We also look forward to saying "hi!" to familiar faces as we love seeing our long-time clients at the show. The Include Software booth number is #843 on the show floor and we'll be giving away a Samsung Galaxy as part of our expansion of the Droid version of iCREWtek (the mobile app companion to our software, Asset).
We look forward to seeing you there. After all, that's a big part of what the show is all about—the opportunity to connect. We look forward to doing just that!
If you'd like to find out more about INCLUDE software or landscape/snow & ice business software, contact us to Get Started or give us a call at 443.440.6212.