With a business and accounting background, after college and several years of working in corporate America, Lisa Scrivener fell into a role doing mostly job costing for a small family-owned construction business. Though she'd always been good with numbers and enjoyed the work, Scrivener says she felt she was missing out on an important piece of the puzzle—client interaction.
When a job became available at Include Software that would not only utilize her business and accounting skills, but also give her the opportunity to do more customer service work, Scrivener says she knew she'd found an ideal fit.
"I saw the ad and it just meshed so perfectly with not only my existing skill set, but also what I wanted to be able to do more of—which is helping people," Scrivener says. "The customer service aspect was very appealing and has since become my favorite aspect of the job."
A Passion for People
Though Scrivener wasn't previously in the landscaping industry, she says there has been a lot of crossover from construction. Since joining Include Software in 2009, Scrivener says she has grown to truly love the green industry and its people.
"There's no doubt that working with people is what I love most about my job," says Scrivener. "Our clients are the absolute best and getting to interact with them and find ways to make people happy is very fulfilling. I love finding solutions that will solve our clients' problems. We really develop relationships with our clients and it's very rewarding."
Scrivener's main focus is client care which includes facilitating support and fielding questions that come in. With multiple responsibilities within that role, Scrivener says she gets the opportunity to "wear a lot of hats." That always keeps the job interesting as each day could be different from the next.
A Client Advocate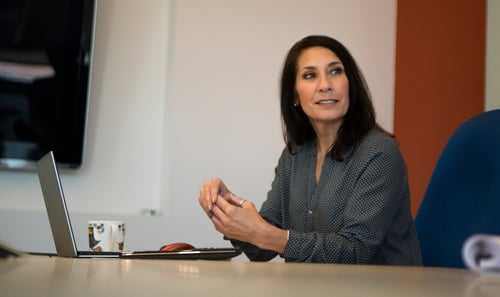 Another important aspect of Scrivener's job is working closely with the development team. As a sort of "liaison" between clients and the company, Scrivener says she advocates for clients' needs.
"Day in and day out I hear from our clients about what they need or what might help them to do their job better," Scrivener says. "I am able to take that information and represent our clients to our development team. It's all about getting our clients what they need. Whether it's helping to develop and prioritize a new functionality or it's pushing for an enhancement, I am their advocate in those meetings."
Always Learning
Though customer interaction is her favorite part of the job, Scrivener says she relies on her accounting and business skills regularly, too. She has enjoyed getting to learn the production side of the landscape industry—specifically scheduling and estimating.
"I've learned a lot about all of the different functionalities that Asset has to offer," Scrivener says. "And of course, since Asset has a strong accounting component, my background has been helpful in understanding what our clients really need when it comes to those aspects of their business."
Life & Work in the Baltimore Area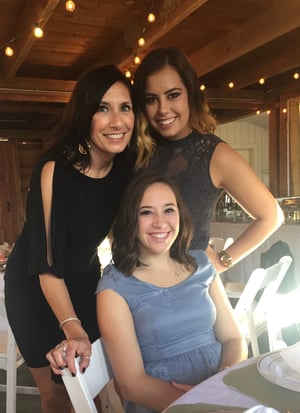 Outside of the office, Scrivener stays busy with her family. She has two daughters and loves spending time with them. Scrivener also has a passion for working out and staying fit. She is an avid runner and has run several half marathons (as well as a full marathon).
Scrivener is also an enthusiastic sports fan. Born and raised in Baltimore, she is a big fan of the Ravens and the Orioles.
She's also a bit of a foodie.
"I love going out and exploring different neighborhoods in Baltimore and trying the local flavor," Scrivener says. "Baltimore is famous for its different neighborhoods and each has a lot to offer. I have the best time exploring and experiencing new places."
Having spent most of her life in Baltimore, Scrivener loves working nearby at Include Software's Annapolis office.
"Our office is a really cool place to work," Scrivener says. "It's just a great place to come to every day. We're located in a bustling town center and have a very modern, open office with lots of windows and natural light. It's a happy place to be. Not a lot of people can say they enjoy coming to work every day so I feel fortunate for that."
A Fantastic Team
Scrivener says that Include Software has a great team, as well. That also helps make coming to work enjoyable. She calls the office a "vibrant and fun place to work" that is complete with "wonderful people."
"It's a good feeling to be part of a fantastic team," she says. We all get to work very closely together. While we're a mid-sized company, we're accomplishing really big things! We aim to be innovative so that means every day is something new—and that keeps it exciting for all of us."
Include Software is also committed to getting to really know its clients—and also want our clients to get to know us. We value our growing team like family and feel just as connected with the clients we get to work with day in and day out. After all, we built the company upon personalized connection and will continue to do so in the future.