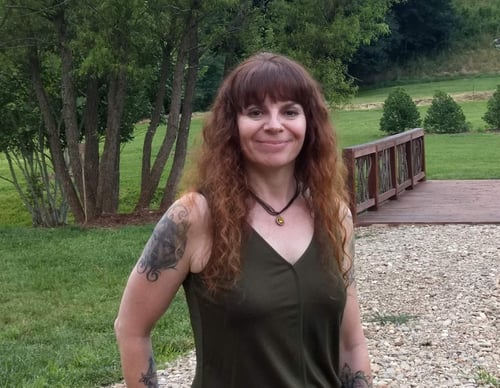 With 25 years of experience in the accounting industry, you might say that Wendy Koltz has a real knack for numbers—and you would no doubt be correct. However, since joining the team at Include Software, Wendy has learned that she loves working with people—more specifically, Asset clients—even more.
Previously, Wendy had worked for two different landscape design companies as their accounting support person in the office. She was there when one of those companies went through the implementation process to update their accounting software from QuickBooks to Asset. The other company she worked for had already been an Asset client.
Wendy's familiarity with Asset, as well as watching how transformative it was for her employer, piqued her interest in Include Software. When she decided to move from her long-time residence of Wisconsin to North Carolina (a decision that had a lot to do with "escaping the snow"), Wendy decided to take a shot and email the company whose product she'd become so familiar with.
"I told them how much I'd liked working with Asset and asked if by chance they were looking for an accounting trainer," Wendy recalls. "Low and behold, they were, and that's how the relationship got started."
Embracing the Clients
In her previous roles, Wendy worked a lot more with numbers than she did people. At Include Software, as an implementation and training specialist, she gets to work directly with clients and that's quickly become her favorite aspect of the job.
"I really love our clients," she says. "I'm getting to work one-on-one with people, a lot of whom have a similar accounting background as me, and I get to talk them through the software. It's really rewarding when they dive in and start using the software to its fullest and they see what it's able to do for their landscaping company."
Wendy can remember how transformative Asset was for the landscape company she used to work with—and now she's able to assist clients through those same changes.
"One of the best aspects of Asset is accurate job costing," Wendy continues. "Before using Asset the client might have been working with QuickBooks or spreadsheets and they're frustrated that they might not have an accurate picture of their job costing. But when they put good data into our software, they're going to get good job costing out of it, and that's really exciting. It's rewarding to help people get to that point and to take them live with the system and start to see changes. We'll hear from clients who are raving that they've saved so much money or streamlined their processes—it's exciting."
But it's also a lot of work, she adds.
"Getting to that point isn't easy, it's a real time of transition," Wendy says, remembering having been through it herself when her previous employer adopted Asset. "But we work through it together, including the challenges. When people are willing to dive in and do what it takes to get through the transition, they start to see it pay off."
Life Outside of Work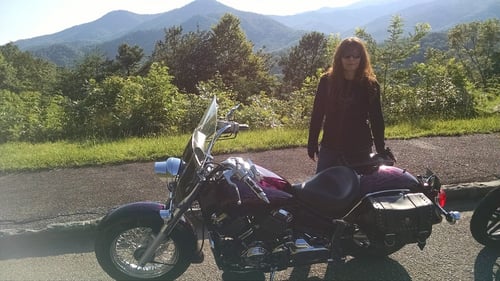 Since moving south, Wendy has embraced outdoor life and loves enjoying time in the beautiful Blue Ridge Mountains. In her spare time, she can be found riding her motorcycle, working out at the gym, or indulging her creative side with painting. Wendy has also "upcycled" many old pieces of furniture. These newly painted and restored pieces can be found throughout her house.
"I also do watercolors and I read often," she adds. "And I volunteer at the local animal rescue, caring for the cats. I have three cats of my own and am definitely an animal lover."
A Team Environment
Though Wendy works remotely from her home office in Waynesville, NC, she has always been made to feel a part of the office. She attributes it to great communication.
"We talk everyday," Wendy says. "We do daily check-in meetings every morning and communicate all day long about what we're working on. The team is really good about communicating with one another and that's important for me since I'm not physically present with them. I still feel very connected."
Wendy also appreciates the true "team" spirit that Include Software embraces.
"It's such a collaborative group," she adds. "We really do work together and everyone has their own input—and it's valued. When you work remotely, that means a lot. It's definitely a great team environment."
Whether its clients or team members, Include Software is committed to collaboration. We value our growing team like family and feel just as connected with the clients we get to work with regularly. At Include Software, we believe that working together is the key to success.