Case Study:
Dragonfly Pond Works Scales Company with Landscaping Business Software
Locations Using Asset
Multiple Locations
Segments
Pond & Wetland Management
Dragonfly Pond Works has experienced a lot of rapid growth, including the addition of three branches in 2016 and the plans to add two additional branches in 2018. The environmental service company, which specializes in lake and pond management, is headquartered in North Carolina but works across state lines with service areas ranging from Maryland all the way down to Florida.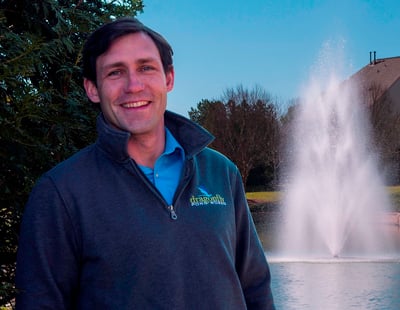 Owner Mick Ribault attributes the rapid expansion to finding a "niche" and providing consistently high-quality service. However, he recognized that maintaining that consistency even through a period of growth could also pose unique challenges for Dragonfly Pond Works. After all, as companies grow, they are often challenged with retaining the high-quality service that they became known for in the first place.
With rapid growth also comes the need to scale. Ribault says that he recognized that he needed landscaping business software in order to grow his business the way he wanted to. He believed that it would be an essential tool in scaling the business for its projected growth as well as replicating what it was that made the company special from the start.
"We are a little different than most companies that start looking for landscaping business software in that we were smaller when we started the process," says Ribault. "Most companies probably don't start looking until they are much larger. They probably assume they cannot justify the investment until they reach a certain level. However, we felt we needed the investment in software in order to be able to grow the way we wanted."
Ribault says the potential for growth was already there.
"We had a good core group of people and our quality was extremely high," he says. "We felt really good at what we were delivering to our clients. We just needed the framework to be able to replicate that experience as we grew."
Ribault says that the solution to that framework was landscaping business software.
Better Sales and Estimating with
Landscaping Business Software
Since implementing software, Ribault says he has seen a noticeable difference in the sales and estimating process at Dragonfly, including better efficiency.
"On the sales and estimating side, we can get proposals out at a much faster rate than we previously could because we've eliminated duplicate data entry," Ribault explains. "We're now replicating the same process over and over in a way that is much more efficient. We don't have to re-calculate things or start from scratch for every job."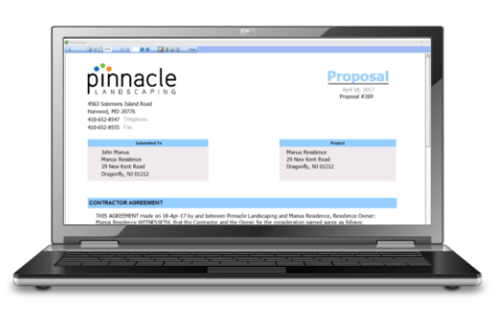 Of course, this didn't happen overnight. Ribault says that getting everything set up on the "front end" was necessary in order to make the processes replicable and smoother on the back end.
"Once we were set up on the front end, the system maintains those pricing models and materials that we consistently use, allowing us to build efficient and consistent estimates," Ribault explains. "As a salesperson, the name of the game is getting as many bids out of the door as quickly as possible. Landscaping business software has allowed us to do just that."
Improved Operations with
Landscaping Business Software
In addition to a smoother sales and estimating process, Ribault says that landscaping business software has also improved operations. He says his old system of using a "bunch of Excel spreadsheets" was confusing and inefficient.
"It's a lot harder to keep track of a bunch of paperwork," Ribault admits. "But with landscaping business software, it's easy to fully organize our schedules efficiently. And, the data is constantly updated. It's been huge that our crews are freed up from all the paperwork they used to carry around."
In general, Ribault says the company has a setup that is very lean in terms of overhead at the actual branch locations, and Ribault says that's largely thanks to implementing software.
"It has allowed us to focus on actually doing the work for clients, and servicing that work, as opposed to getting bogged down with inefficient systems and paperwork," Ribault adds.
Landscaping Business Software
Enhances Production Flow
Landscaping business software has also improved production, says Ribault. Their "old way" of running production was inefficient and prone to error.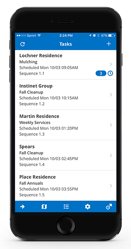 "In the past, we would have taken the information we need for a job and filled it out on a paper for the crew," Ribault says.
"They'd read what they need to do on the job site, then fill in the material and time, and enter it back into QuickBooks. From a financial standpoint, we were relying on the data entry at the final stage."
But now, Ribault says it takes all of those points of data entry and tackles them on the front end. Once they have all the data they need for a job (labor hours, materials, where to purchase materials), Ribault says all of that information is then passed along to the production side, via landscaping business software in a much more streamlined process.
Ribault says by doing it this way, they're not making errors, losing paperwork, or waiting until the final stage to review the data and see whether a job is profitable.
Landscaping Business Software
Facilitates Communication
An added benefit that Ribault had not necessarily expected was that landscaping business software has also improved communication. He says the company takes a lot of pride in their ability to communicate with the client and that software has enhanced that experience.
"A lot of times the clients don't see the site as often as we do, so they rely on us to keep them up to date and to answer their questions," Ribault says. "The software has an amazing ability to organize data in such a way that any client question that comes up about materials or about timelines, or something else, can be answered easily. We have the information at our fingertips."
Ribault says that has also helped them to really "dial-in" on projections of when work can be done. Instead of taking an educated guess, as they may have done in the past, they have a strong grip on exactly what their timeline is for projects. That allows Dragonfly to give a much more accurate timeline to clients, which makes them happy.
"We know exactly how many projects are ahead of us, how many crews are already tied up, and what that means for our clients," Ribault says. "We can give a much more accurate estimate of whether we can be there in two weeks or in two months because we know, realistically, where we stand. Nothing frustrates the client more than being told 'we'll get to it next month,' when in fact it's going to be more like two or three months. That happens a lot with contractors. But for us, we're able to be much more upfront with our clients and we take pride in that."
A Working Partnership with their
Landscaping Business Software
Company
Ribault says one of the best aspects of the landscaping business software product he chose, Asset, has been the support. Ribault says that they've used support for many features, such as how to customize a report. Include Software's support team was also helpful for the questions that came up during the onboarding process. Software is a big investment and it's no small feat to implement it, so Ribault says the support was crucial. After all, Dragonfly has been in a phase of rapid growth and he wanted the software to help facilitate that growth—not slow it down.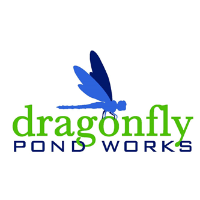 "Include is a small enough company that you really get to know the team and they really get to know your business, so they're supporting you in a much more personalized way," Ribault says.
"You're not dealing with a massive corporation where they never really get to know you and you are getting sent different places for client sales. You're talking to the same people and that's made a huge difference for us."
Despite being a "small enough company," Ribault says that when it comes to Include Software's support systems for Asset, they are "robust."
"They have great people there who really know the industry, so that's very helpful," Ribault says. "Actually understanding how green industry operations work makes a big difference when it comes to answering questions. They've also worked with a lot of other green industry companies and were able to teach us based on those experiences. They know what worked for other companies and suggested we try some of the same approaches. It's simplified what could otherwise have been even more complex than it had to be."
The Bottom Line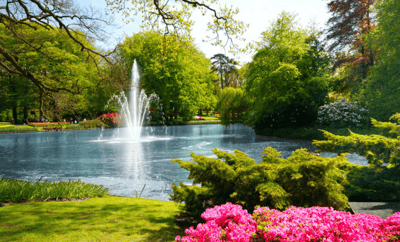 At the end of the day, Ribault says the biggest benefit that he can say about implementing Asset has been its ability to provide Dragonfly with the confidence needed to say "we have the business processes in place to grow the way we want to grow."
"Asset gave us the framework to replicate our business in a way that it was scaled appropriately for growth," Ribault says. "We have had some unbelievable growth years and we're on track to continue that trend. I can honestly say that there is no way we could have done it without a comprehensive software solution like Asset. It has helped us to continue to deliver the service that we are known for to our clients, even as we've grown. And that's been our goal from the very start."
If you'd like to know more about how Asset can help your business scale for growth, or provide other helpful benefits, request a free demo or call us at 800-475-0311 so that we can answer your questions.
Landscape Business Software Buyer's Guide
Your Next Step Towards Profitability & Efficiency
Find out how landscaping business software can help your company