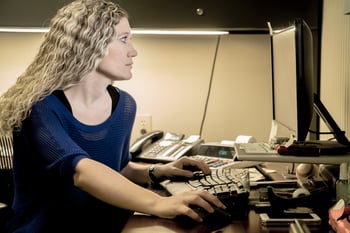 As you know, QuickBooks was great software when your landscaping company was small. However, your company has grown over the past years. In essence, you need more from your landscaping software than what QuickBooks can provide.
Even though Quickbooks has some of the the same capabilities as landscaping software when it comes to reporting taxes, paying vendors on time as well as keeping accurate billing, you need something more.
In this article, you'll learn about a software program designed to replace QuickBooks in your landscaping business.
How
Landscaping Software
Replaces
QuickBooks
QuickBooks is just not meeting your needs as the accounting administrator. This generic, non-industry specific accounting software doesn't have the ability to track and record specific landscape accounting data and real time reporting.
When your company invests in landscape business software, you'll have industry-specific accounting processes to make your job easier, faster and more accurate. And you're able to stay on top of all the information that keeps your company operating because it's stored in one database.
Plus, your accountant, whether in-house or as a consultant, will be able to access all of the information he needs each month to produce his monthly financial report.
Green industry accounting software combines all of QuickBooks' features into one program for better reporting. Additionally, this landscaping software integrates key departments, such as operations and sales, into one software to make communicating between departments easier to do.
Here are some other benefits landscape business software includes:
Customer relationship management (CRM):

You have customer information in a single database. Users easily access and manage customer interactions, appointments, emails, phone calls, marketing campaigns, account information and more. Processes such as tasks in your sales cycles are connected to calendars and alerts, and give managers the ability to track performance and productivity based on information logged within the system.
Sales management:

You'll have more accurate estimates from sales which will turn into installation and maintenance projects including change orders, enhancements and warranty services. The

green industry accounting software

turns a sold estimate into a work order. The client account or new job is created and instantaneously populates into scheduling, and eventually onto billing and costing analysis--all in one spot. There is no more copying and pasting this information from spreadsheet to spreadsheet.
Operations, production and equipment needs:

You'll be able to track expense reports from maintenance receipts, new equipment purchases, lease contracts, etc.
The accounting system conforms to "Generally Accepted Accounting Principles" (GAAP)

so you can be confident you're reporting what the federal government requires.
You'll be able to better track job costing including multiple profit centers per job:

No more inaccurate information on time sheets or worksheets. Your payroll function will be more detailed and accurate.
Job hours and dollar tracking:

Landscaping business software has a full tracking system so you'll be able to see where money is coming in and when it's going out. This will also help you keep your company and each department's budget up-to-date.
Financial statements:

Your financial statements are recorded in real time and readily available for you to for reporting purposes. Plus, your accountant can easily access them each month for his/her reporting purposes.
Compared to QuickBooks, this landscaping software has fully integrated reporting with the ability to create, edit and expand all reports:

Profit & Loss statements, balance sheets, and departmental financial statements are easily accessible in the software. They're also accurate and updated in real time.
And if your landscaping company has multiple divisions, companies and branches,

all information for each site is readily available for the folks who need to track it with the

landscaping software. QuickBooks

isn't able to provide that capability.
Easy Reporting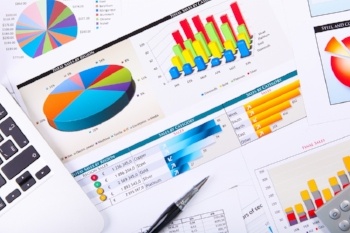 While QuickBooks may provide the same reporting as the green industry accounting software, there will be a big difference. The landscaping business software produces more in-depth reports with green industry best practices that the basic QuickBooks reports doesn't provide.
Some of these detailed reports include:
Accounts receivable aging
Departmental and company-wide financial statements
The landscaping software also provides the following detailed reports important to the green services industry, such as:
For example, in the AP aging report, you now can keep better track of your supply chain. You'll manage purchase orders and you can turn your PO into a payable as soon as the invoice comes in.
Just think, you can pay your vendors on time, or even early, to take advantage of those special discounts.
Better Tax Reporting
The green industry accounting software provides you with right federal and state taxes from each payroll. The software allows you to track federal taxes per employee, such as
The software company will customize your green industry accounting software to accommodate complicated state tax codes per county, city or project. While it may not simplify your state's tax code, it'll make the tax requirements easier for you to comply with when you do payroll.
Contracts and Work Orders
Contract information is available as soon as the job is sold. These contracts apply to both maintenance and design/build work.
The landscaping software is flexible with the size of the contract too. For instance, the contracts can be as short as a week, or lasting up to several months depending on the landscape design/build project's complexity.
As an accounting administrator, you'll see purchase orders assigned to each new job, contracts for the utilization of services and the scope of work. And you'll be able to apply clients' deposits to accepted contracts.
Additionally, you can set up billing for each new job your landscaping company does for a particular client—without having to re-enter that account's basic information. All of the client's information is available from your existing client database. You'll just need to merge the new project information into the database.
Finally, you'll be able to track purchase orders. You and your operations team will see what new materials are needed for each project and which vendor has the best price for those materials. Thus, the sales team will increase profits on their sold landscape projects.
Say Goodbye to Time Clocks and Paper Timesheets
The green industry accounting software will eliminate the need for you to transfer paper timesheet information into the software. No more dirty or illegible timesheets for you to handle.
And since timesheets are now electronically uploaded in real time, you won't need to hunt down crew leaders for them anymore.
Everything Falls into Place
Once you and your landscaping company are working with the landscaping software after QuickBooks, team leaders are more organized and you have the data you need right away.
For example, sales data is accurate and profitable. The sales team has all of the right estimating information at their fingertips to create more detailed proposals.
Your CEO can get maximum efficiency out of their salespeople. And the crews are recording the actual time worked on a jobsite rather than waiting until they get back to the office to clock out.
You're happier in your job because all of the accounting functions for your company are more organized and trackable.
You've also noticed that customers are happy because the crews are arriving at their job sites on time with all of the materials they need to complete the projects. Your satisfied customers receive regular emails noting
Crews arrival time

When the homeowner or business's project is completed

Invoices are accurate and have specific notes about work performed on their property.
Bringing It All Together
You'll love this green industry accounting software because you can finally get those reports in on time to the boss.
Crews will be busier with new landscape projects, and the sales team upsells the company's landscaping services bringing in more money for the company.
The green industry accounting software works as the new word of mouth. Your clients refer more work to your company because they're thrilled with the communication and services you provided for them.
Money has been saved too. There are no more lost receipts, no more trying to read smudged paperwork or chasing down tired crews. It's all tracked in the software.
You're happy with the landscaping software. QuickBooks was great when the company was in its infancy. But the company grew and needed specialized software to accomplish all that needs to be done from an administrative accounting level.
And when you do run into a hiccup, the technical support team at the software company is always timely in their responses. They happily answer your questions and patiently walk through any steps you need to do in order to finish a report for the boss.
In sum, this green industry accounting software allows all facets of your landscaping company keep better tracking of financials in a timely manner. You'll feel less rushed and more in control of your job as the accounting administrator.
If you're an office manager, CFO, bookkeeper or an administrator in a thriving landscape company, it may be time for you to graduate from QuickBooks to landscaping software.

If you're ready to get those numbers, reports and customer account information all in one spot, you need Asset software. Call us today at 800-475-0311 or request your free demo.
Watch this Video to Learn How You Can Say Goodbye to Quickbooks and Run Your Landscape Operation with One Software Solution
Image Sources: T.Lake Environmental Design