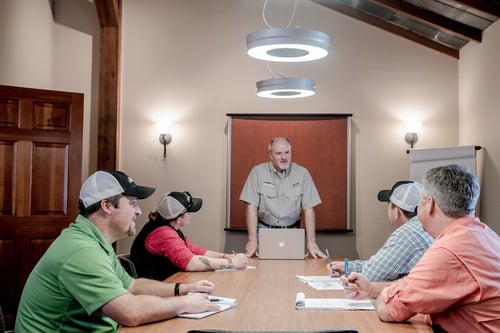 Industry shows and events like GIE+EXPO are breeding grounds for great ideas. Not too long ago, a great idea materialized amongst our clients while chatting at a show.
The idea was peer groups.
While this is certainly not a brand-new concept, our users were saying that they could foresee some exciting possibilities from forming Asset-specific peer groups. Although Asset users have always benefited from networking opportunities in which they could discuss ideas and troubleshoot problems with real-life users—this has previously been done in an informal way.
Asset users have been requesting a more structured peer group program in which the focus could be built upon using Asset's capabilities to the fullest.
From these ideas and discussions, iCalibrate Peer Groups was born—peer groups focused on "calibrating" landscape businesses with the assistance of data and key performance indicators from Asset.
We wanted to take this opportunity to tell you a bit more about iCalibrate and how you can get involved.
What to Expect
The iCalibrate Peer Groups will be facilitated by James Cali and Jason New of McFarlin Standford, a green industry based management coaching firm based in Dallas, who are experts in business growth and development. There will be three peer group meetings each year, always hosted at a member's facility. An Include Software representative will always be at these on-site meetings in order to provide support and guidance.
There will also be monthly accountability calls and the opportunity for one-on-one meetings with McFarlin Stanford. Annually, an owner's meeting will be held in conjunction with iCollaborate, our user conference.
In terms of a timeline, it's been decided that the peer group members must commit to two years. James and Jason believe that after two years, the peer groups should have exhausted all possible topics and networking opportunities within their existing group, however, that's not to say that users might learn something completely new from starting a new group. If Asset users wish to continue participating in iCalibrate, they can join a new group to continue new networking and collaboration opportunities.
Diving Deep into Departmental Needs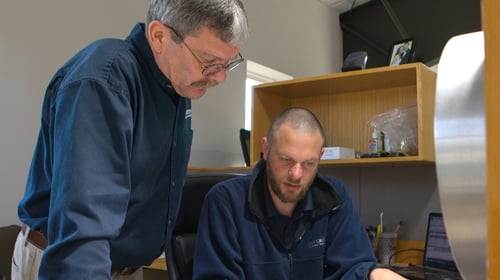 These peer groups are designed to be inherently unique. While traditional peer groups are often organized to be owner-specific, there was a belief that these peer groups should also include the "people in the trenches"—that being, those that use the software every day.
The owners will still be involved in each meeting but they'll also include their accountants, production managers, sales managers, and others who might benefit from peer group meetings.
The meetings will be role-specific (accounting focused one time and production focused another, for instance) so that they can really dive into how to effectively move the needle in a positive way in each department.
Groups will feature somewhere between 5 to 8 companies at the starting cost is $995 per month.
Time to Commit to Driving Your Business Forward
If this is something that you've been looking for and you'd like to learn more, you should plan to attend this year's iCollaborate meeting a day early, as we'll be hosting a valuable introduction.
At the Tuesday, September 17th dinner from 5:30 to 9:30 pm and on Wednesday, September 18th you can attend our iCalibrate two informational meetings at no cost for owners. These meetings precede the iCollaborate Conference starting Wednesday afternoon.
Essentially, you'll get an even more thorough understanding of how the program is going to work, you'll meet prospective iCalibrate members, and you'll be able to determine if iCalibrate is right for you.
If it's not, this is a no obligation meeting.
We do plan to have limited availability for these groups so that members have the most possible access to Include Software and McFarlin Stanford support. If it's something that you're considering, we invite you to attend the meeting to find out more. Reach out directly and let us know you're attending.
Please note that the block for rooms at iCollaborate closes on Friday, August 16, 2019, making time of the essence. We hope to see you there!
If you'd like to learn more about iCalibrate in the meantime, I invite you to email me directly with any questions that you may have.
Watch this Video to Learn How Asset Can Make Operating a Landscape Business Simple and More Profitable
Image sources: T. Lake Environmental Design, Live Green Landscapes