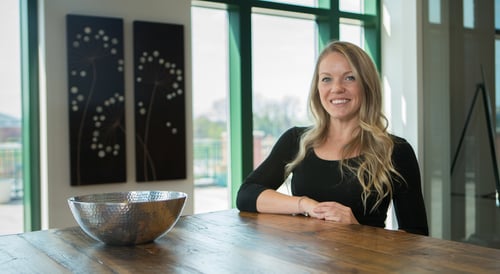 As an accounting major, Ashley Yount says that she got her start "diving into the books" and immersed with numbers. That's what most people think of when they think of an accounting role—but Yount says she quickly learned that it wasn't entirely fulfilling for her. She was always great at connecting with people and she also had some IT experience. A position working in the government sector, assisting with implementing, training, and consultation of accounting systems, was the perfect marriage of all her skills.
But she still felt something was missing.
When Yount came to work for Include Software, she says she felt she'd finally found her "place." Serving clients of the landscaping industry has been a "refreshing change" from working within the government sector. Yount says that she's inspired by the passion and the excitement of landscape industry business folks and she thoroughly enjoys the opportunity to work with them daily.
"We have the best clients," Yount says. "I love helping people solve problems and that's what I get to do every day, with some of the best people out there."
As an Accounting Team Member Trainer, Yount says that her role is varied. Oftentimes she's helping respond to client help tickets with questions about the system regarding updates or maybe a feature in the system they haven't used before. She's also frequently involved in testing as Include Software is continually in the process of rolling out new features and products and performs testing trials in-house, first.
"There's always something exciting going on in the office," Yount says. "It helps keep it interesting."
A True Team Atmosphere
Beyond the wonderful clients, Yount says that it's also the Include Software team that makes coming to work each day so great. She calls the office a "friendly atmosphere" and says that "everyone is always so positive."
"That's not usually the case," Yount says. "I've definitely worked places where it's more stressful than enjoyable but that's not the case here at all."
Yount says that everyone also works closely as a team and has a hand in what's going on. She also says that she suspects that's quite rare.
"I doubt many companies work so closely as we do," Yount says. "That also means that you can step away and take a vacation and the office won't just fall apart. I've worked in other places where nobody knew what I was doing or how to do it so work just didn't get done if I was away. I think in a lot of jobs you're on your own, but it's not like that here. We're truly a team."
A Great Work/Life Balance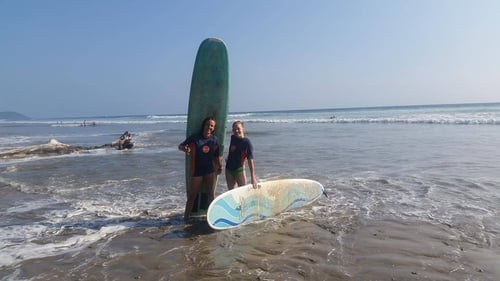 Yount says that she also appreciates the wonderful work/life balance that working at Include Software affords her. When the clock strikes 5, Yount says it's time for "family life" and the company gives their team that space.
"A lot of companies say they value work/life balance but then they're asking you to stay late all of the time or bring work home," Yount says. "But here, they really get it. They know family time is important."
For Yount, who was expecting her first child at the time this article was written, much of her free time is currently spent with her boyfriend and their dogs—a chocolate lab and a corgi. She's also quite active, constantly spending time outdoors running, hiking, paddleboarding, or doing yoga. Yount is also in the midst of renovating a "fixer-upper" which undoubtedly also takes up much of her free time.
A Place That Has it All
Born and raised in Annapolis, Yount says that she never had any reason to venture far when she's already found such a "great place to work and live."
"There's so much to do here that when I have free weekends or time off, I love spending it right here," Yount says. "My boyfriend has a boat and we'll take weekend trips but stay in the area because there really is so much to do—canoeing, kayaking, biking, beautiful trails—there's really no reason to go too far."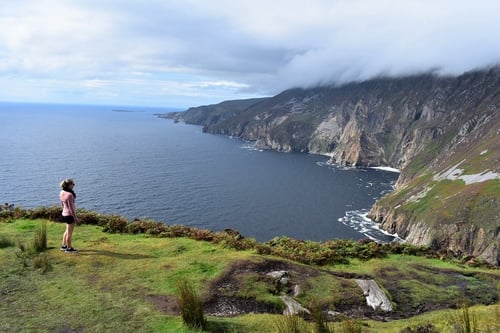 Yount says that the Annapolis Town Center, where Include has its offices, is also a great place to be.
"It's like a little city of its own and there are some wonderful places to walk to on your lunch break," Yount says. "You don't have to leave the Town Center because it has it all right here."
And that's exactly how Yount would describe Include Software as a workplace—a place that has it all.
"This has been the perfect career opportunity for me," Yount sums up. "It really has everything that I was looking for out of a job and it's very fulfilling as a result."
If you're looking for a workplace that "has it all," then maybe you'd like to learn more about a career at Include Software. We value our growing team and are always looking to add talented new team members.
And if you're an Include Software client, and need guidance on how to combine accounting best practices by using our software, Ashely can definitely help get you on the right, and more profitable path.