Keeping track of your tangible assets is an incredibly important aspect of running a landscaping business. After labor, equipment is your number two expense. Even so, many landscape business owners fail to effectively track their vehicle and equipment expenses. This can make it difficult to making buying and leasing decisions.
Miles Kuperus, Jr., owner and president of Farmside Landscape & Design, Inc., in Wantage, New Jersey, has always understood the value of tracking his equipment. He says that it helps him to analyze the cost of owning a particular piece of equipment, understanding its life cycle, and ultimately make decisions such as owning versus leasing as well as when to sell.
Kuperus shares a few of his best tracking tips along with some of the ways in which he is utilizing Asset to streamline the process.
Isolating by Equipment Data by Group
Kuperus says that breaking equipment down into groups allows him to perform a more in-depth analysis of the data. He has equipment grouped into trucks, trailers, hand-held equipment, and mowers by brand. Keeping the mowers separated by brand has allowed him to make brand-specific decisions and even have intelligent conversations with the manufacturers about his costs.
"I was able to collaborate intelligently with one of our manufacturers and demonstrate how expensive their mowers are to operate and utilize in our fleet," Kuperus says. "They ended up sending someone to our shop from corporate and we were able to make changes that produced positive results. Because of tracking all of that data, I could have an intellectual and meaningful discussion, not an emotional one."
Going forward, Kuperus says that tracking equipment data will also help him to make meaningful decisions around battery-powered equipment. Right now, there is a low cost of ownership, but they aren't getting the performance they desire. But as that equipment continues to evolve, Kuperus can make data-driven decisions.
Understanding the Lifecycle of Equipment
One of the key benefits of tracking equipment has been a better understanding of its lifecycle, says Kuperus. He currently runs a five-year lifecycle on ride-on mowers.
"We do a four-year purchase and then we keep them an additional year," he explains. "The goal of that is to have four years of payments and then the fifth year we do not want to exceed what we were paying on that piece of equipment with repairs and maintenance."
Farmside has been able to budget and anticipate for costs by knowing what to expect from all the years of previously tracked data.
"In general, we are always watching our overall cost of repairs and maintenance, including the time that our mechanics are putting in," Kuperus continues.
Kuperus says that while it sounds complicated, Asset has simplified the tracking process. Each piece of equipment has a job number so that it can be tracked and isolated quickly. When the mechanic buys parts, those parts are assigned to the same job number and the mechanic's hours are also logged for that unit.
"I can then use iKPI to pull the data out quickly when I need to," Kuperus continues. "With iKPI I can get bar graphs that give me a really simplified way to look at all of our equipment data."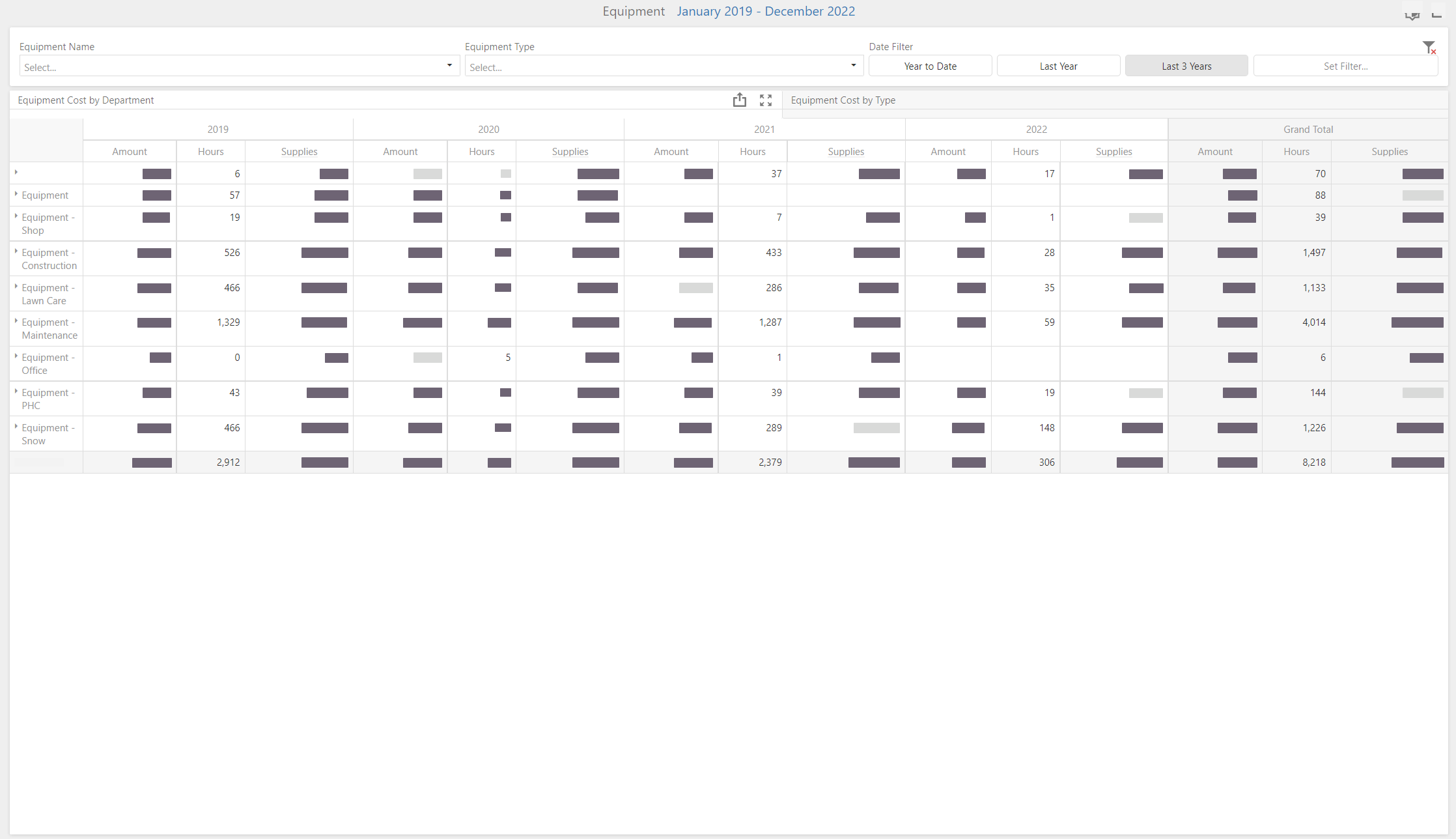 Kuperus says that he was tracking equipment prior to using Asset but the benefit has been the seamlessly ability to extrapolate data in real-time.
Looking at Equipment Users
Another benefit of tracking equipment has been the ability to identify which users are taking the best care of the equipment. This is important as equipment problems could be related to operation.
"Whether it's a mower, blower, line trimmer, truck, or trailer, it is dedicated to a crew," Kuperus says. "We can then see who is the roughest and who is taking the best care. Those are the major things to track if you want to be able to have coachable moments. When you have data, you can have a meaningful discussion with your crews about how tough they're being on the equipment and then set up processes to fix that pain point."
Kuperus says that as an equipment-heavy business, tracking data has been imperative.
"At the end of the day, what you don't track, you don't know," he says. "We want to be able to know exactly what's going on with our equipment."