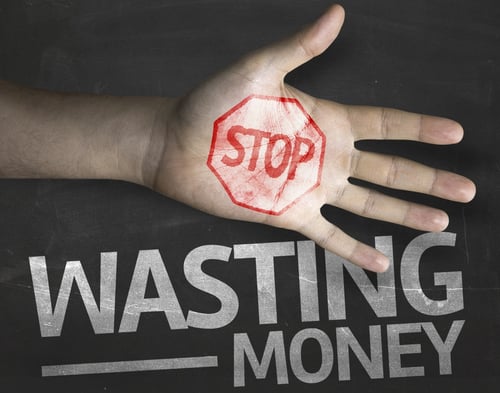 What your crew members are doing (and how efficient they're being) can make all the difference in terms of how profitable your landscaping business is. Unfortunately, field workers often make blunders that can have a negative impact on profit.
If you're worried that your crews are experiencing problems—maybe even some you're not aware of—then you'd probably like to know what they are and how you can avoid them. So often these errors turn out to be happening right under a business owner's nose and he or she had no idea.
Here are 8 of the worst field mistakes that you should be on the lookout for:
1. Inefficient Routing
There is no doubt that route efficiency equates to a better landscaping profit margin. Even though most landscape companies realize this, it can be easy to make mistakes with routing that will cost you.
If the person who schedules your routes are still doing things the old way (spreadsheets, whiteboards, or even a combination of older software systems), then the routing may not be as efficient as it could be.
Paperwork can get shuffled around and even lost and whiteboards can get accidentally erased. It's not only an inefficient use of time but it could lead to a big mess in your routing schedules.
It could also be that your drivers are wasting time trying to find locations, backtracking with multi-stop routes that are not optimized, or even taking a long way—or the way with the most traffic—whether it is on purpose or not.
Route optimization is critically important when it comes to feeling confident you're being as efficient as possible. If you have a big pool of work (say 25 properties that have to be maintained each week), then optimizing the route for those properties could mean the difference of getting more done in less time. It could be as simple as routing stops on the same side of the street so that a big truck and trailer does not have to take a 5-minute longer trip to make sure they're facing the right way. Or, it could be as extreme as shaving off enough time that you're able to fit in another property to service that day. It's all about more production time and less windshield time.
The use of scheduling software with a mobile app component can help. It allows you to track crews in real time. By having real-time data of where your crews are (and which routes they're taking), you can make necessary changes to optimize your routes.
2. Operating with Poorly Maintained Equipment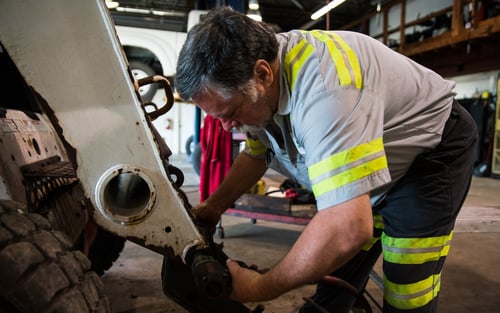 Keeping your vehicles and equipment up and running is paramount to your success as a landscape company and the best way to do that is with ongoing maintenance.
Landscaping equipment is not cheap to begin with, and keeping it operating properly is an added expense. But it's also a necessary expense. The last thing that you want is for your equipment to go down in the field. It can mean a return trip to the office to wait for a repair or to swap out a new one. It's a problem that could have likely been avoided if you'd been properly maintaining the equipment.
If you're maintaining your equipment, but you're not tracking those maintenance efforts, it can be easy to fall behind. Missing some important routine maintenance tasks could leave you with a piece of equipment that fails in the field, and that's going to be a direct hit to your landscaping profit margin.
Of course, tracking maintenance is not easy to do with paper spreadsheets. They can get lost, oil stained, or accidentally thrown away. Instead, using landscape equipment maintenance software will allow you to manage your service and repairs in an efficient and streamlined fashion. This is important since keeping up with regular maintenance will ultimately allow your equipment to last longer. It will also make it less likely that a piece of equipment will fail you once in the field.
3. Being Unequipped on Job Sites
Are your crews ready for the job site when they arrive? If they're not, then they're hurting your landscaping profit margin. There are many ways that crews fail to show up "ready to work." Among other things, these include forgetting tools or materials, bringing the wrong materials, or not having enough materials due to poor estimating. Even worse, maybe your crews showed up to the job site with the wrong piece of equipment.
Mistakes like these mean trips back to the yard or to the local big box store. They equate to wasted time and lost dollars and can be an absolute killer to landscape industry profit margins.
It's not necessarily the crew's fault when mistakes like this are made. Yes, they sometimes take the wrong equipment or material because they're rushing. But sometimes the work order is wrong, setting them up for failure. It may have called for regular mulch but when the crews arrive on the job site they're told the client really wanted black-dyed mulch. It may seem like a small error but one that will set them back tremendously.
4. Wasted Yard Time
Of course, time can also be lost before crews even make it to the job site. If they're experiencing difficulty locating the materials they need for a particular job because they were not grouped together or well organized, then they're going to get slowed down before they ever even get to work.
Time can also be wasted in the yard if you have a poor yard layout or unorganized yard workers. This could lead to back-ups when trucks are waiting in line to fill up with their material for the day. If you feel as though crews are not getting in and out of the yard efficiently, you should look at what changes you can make to speed things up.
5. Poor Team Communication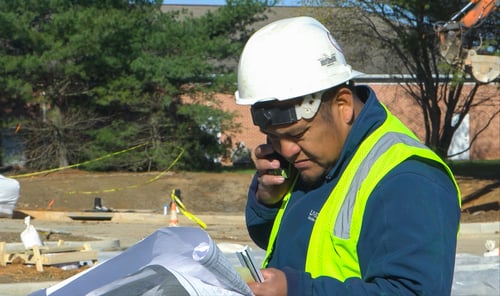 Communication is another key to efficiency and lack of it can lead to problems. If you have unclear or poor descriptions on your work orders then it can lead to uncertainty and slow the process down. Are there are a lot of questions from landscaping crews or are they able to get right to work and know exactly what they're supposed to be doing?
If it's not the latter, you must explore the clarity of your crews' work orders. This includes everything from the description of what they should be doing to maps that show them exactly where things go. Everything should be clear.
Of course, if your crews do have questions, they should be able to reach the salesperson or account manager quickly so that they aren't holding up the job. If they're struggling to track down someone in the office to keep the job moving, you can be certain that your landscape profit margin is taking a hit.
A software program with a mobile app component could have prevented this time killer as the work orders and site diagrams would be available through the app and can be pulled up at any time for reference. It eliminates the need to track down office personnel to get answers.
6. Time Management Problems
In the landscape industry time is money. You know that but the question is, do your crews? Do they know what is expected of them in terms of their daily hours and how much progress they should make in that time?
Or do they just assume that however far they get for the day is good enough? If you aren't keeping your crews in the loop of exactly how much work is expected of them in the hours that they have, then you are not installing any sense of urgency in them to get the job completed in a timely manner.
Of course, many landscape companies do not have an ideal way to track those hours for multi-day jobs. This is important data to have in real time so that crews can crank it up a notch when they're falling behind.
Landscape business software would allow your operations manager to monitor hours in real time and keep crews informed of whether they're staying on track or falling behind. Then changes can be made if needed to ensure you're keeping the actual hours in line with budgeted hours.
7. Paperwork Blunders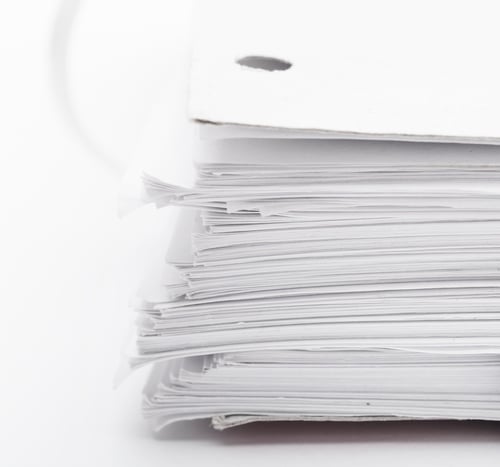 Filling in paperwork can be a clunky and time-consuming process and there is an incredible amount of room for error. Paperwork can easily get misplaced, stained, or forgotten. And if you're working from paper work orders or timesheets alone, there's no back-up for that paper your crew leader just spilled coffee all over in the truck or that was left at the job site.
It's also a menial task that crews often put off. They may think "I'll just fill that information in later," but by the time they do, they forget what they had planned to write down. This can vastly reduce the accuracy of any information your recording whether it be logging hours or even taking notes about a job request.
All of these errors could be prevented with software that has a mobile app component which allows crews to enter data on the spot and also pull it up at any time. That allows for greater accuracy and eliminates the room for error. It also streamlines communication. If crews are on a job site and somebody requests additional work, that information can be sent right to the office. It's not forgotten about or submitted at a later date. It's instantaneous.
8. Perpetuating the Same Problems Again and Again
All of these mistakes can have a negative impact on landscape industry profit margins. But when they're made over and over again with no internal changes being made, then they could be enough to have a significantly damaging impact on your business. It may be happening right under your nose without you even realizing it if you don't have a good way to track your profitability.
It's easy to become numb to recurring errors. You're trying so hard just to keep the operations machine moving and you already have so much on your plate. As a result, there may be a level of inefficiency that you've just become forced to accept. You may have even tuned some of it out. Even so, you may know there's a better way out there. You don't want these mistakes to keep happening in the long run.
Fortunately, there is a better way. You don't have to feel as though you have your head stuck in the sand while profit margin killers are hurting your business.
With landscape business software, you can stay on top of your profitability and make sure that your business continues to move in the right direction.
Let Landscape Business Software Help You Avoid Costly Field Mistakes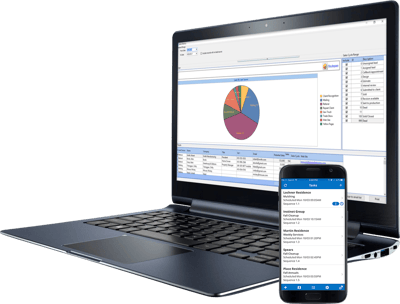 Staying on top of field mistakes may feel like an overwhelming task, but it really doesn't have to be. That's because landscape business software can help you to better manage your business and avoid many of these mistakes from ever happening in the first place. That will prevent you from hurting your landscaping profit margin and will help keep you profitable.
When it comes to a business as competitive as the landscape industry, even preventing small profit margin hits can make a world of difference. Landscape business software could be the difference between the company that is staying fiercely competitive—and profitable—and the one that is floundering and slowly drowning. If you want to stay on top, you need to do everything you can to keep your profit margin healthy.
If you'd like to know how you can prevent profit margin killers from hurting your business, then let's explore and see what Asset can do for your landscape company.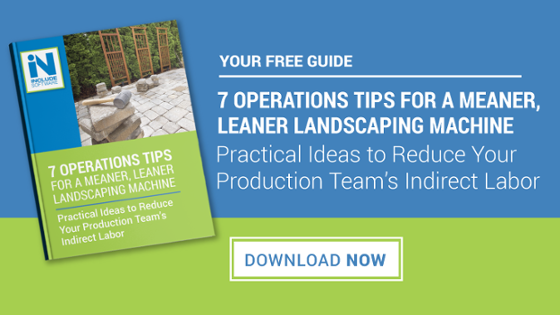 Image Sources: Level Green Landscaping, Live Green Landscape Associates