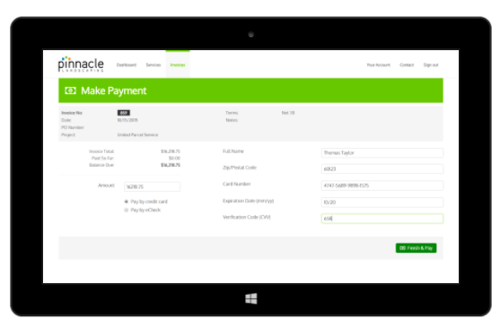 In this day and age, where customers want their questions answered and their problems solved as quickly as they present them, it can be hard to keep up. Customer demand and expectations only continue to rise. You try to be as supportive as you possibly can, but it's impossible to be physically present for all of your landscaping clients, 24/7.
While you can't be personally attentive at any given moment of the day, your website is a powerful tool that is always available. Even after you've gone home for the evening or are no longer taking client (or prospect) calls, visitors to your website can still be online reading information about your company and getting answers to their questions, all on their own time.
But what if they want to do more? What if they don't want to just read and digest information, but they actually want to take action?
If you're looking for an easy way that your clients can pay their bills, access their account, or even request services, then you need client portal software to assist with those tasks. A customer portal for a website is becoming an important feature as more customers want to have total access to their accounts and their information.
What is
Customer Portal Software
and Why Is it Important?
There's a good chance you already know what customer portal software is and may have even used a similar technology in another area of your life or business. Think about how you bank, for instance. You probably like the ability to access your account from anywhere. You can see all of your transactions and even perform banking actions such as transferring money.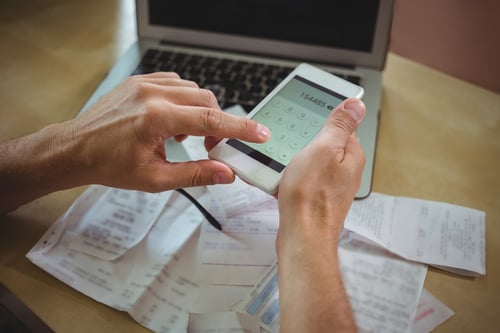 Similarly, the world of healthcare is also getting on board with the portal trend. It's likely your general care practitioner or a specialist that you see has offered you access to your health records through their online portal. With this technology, instead of waiting for a doctor to call you with results from a diagnostic test you had performed, you can now see them as soon as they become available. It's that "instantaneous information" that we have all become increasingly accustomed to.
The same principles apply to using a client portal on a website for a landscaping business. As customers demand increasing control, and their expectations for high-quality customer service continue to rise, a customer portal can help meet their needs.
All of this has been called part of a "self-service marketplace," that we are a part of. More consumers want the ability to take care of problems or receive information on their own. In fact, self-service is quickly becoming the preferred method of interaction with a company. Research has shown that 40 percent of consumers prefer self-service to human contact when interacting with a company.
This is making client portals more than just a nice addition to your website. For the population of your customers that want more access, it's fair to call it a necessity. And the demand is growing. Research shows that 70 percent of customers now expect a company's website to include a self-service application, such as a portal.
Bill Paying Features of
Client Portal Software
One of the biggest reasons why landscape businesses seek out client portal software is for bill paying capabilities. They want to be able to offer their customers a way to pay their invoices online quickly and easily.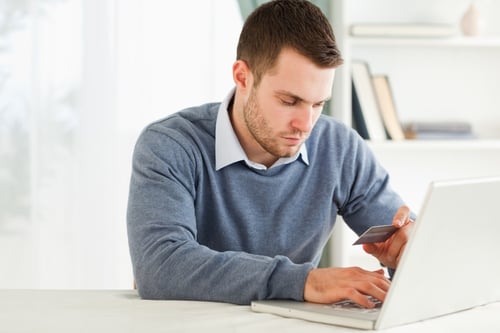 With customer portal software, customers are able to view their invoices and make payments with a credit card or an e-check. After making their payment, the account is automatically updated and the funds are automatically deposited into your company's bank account.
This is a huge benefit when it comes to convenience for both you and your client.
It benefits your business by streamlining the way that you get paid. By making it easier for the client to pay their bill quickly, it also ensures that your invoices are paid in a more timely manner.
It's also beneficial to your customers. Research indicates that credit is increasingly a preferred method of payment, particularly for Millennials (some of whom may not even own a checkbook). By setting up a way that your customers can pay online, you make it simple and easy for them to take care of their bill.
While this is not the only functionality of a portal, it's one of the most popular features and often the reason we hear that landscape businesses look into adding a portal in the first place.
Additional
Customer Portal Software Benefits
Of course, there are other benefits that come with a portal.
In fact, Include Software client Lindgren Landscape, based in Fort Collins, Colorado, says that unlike a lot of other companies, bill paying wasn't the initial reason they looked into adding a customer portal. The company doesn't even accept credit cards at this time.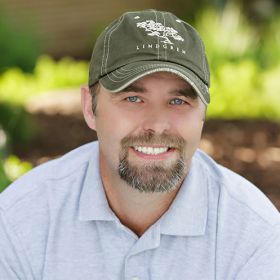 Edward Johnson, senior account manager, enhancement sales, says that the reason the company had begun the process of implementing a portal was simple—customer demand. And that demand was particularly loud from one large and valuable maintenance client that wanted a way to access their account on their own.
"This particular client had requested that they have a way of knowing what was going on with the multiple work orders they often had going with us at once," says Johnson. "Rather than always having to call me or someone at the office, the client wanted to be able to find out this information for themselves. They wanted a snapshot of what was pending and what was already done."
With a customer portal, Lindgren's client will be able to review the status of scheduled and current work. This means they can know when the company is scheduled to arrive and what work will be completed.
In addition to reviewing existing work, Johnson says the client can also go to the dashboard of the portal and request service.
"They're essentially able to create a work order without ever having to talk to anyone," Johnson explains. "They can then give that service a priority of urgent, normal, or low. They also have the ability to type in a little note if they need to tell us anything. Then all they do is hit 'send' and it alerts me and stays there until we've taken action."
More than anything, Johnson says he believes this particular client appreciates the ability to have "access to information." With the portal, it's all right there at their fingertips. Beyond reviewing existing work orders or requesting new work orders, portal users also have access to their complete work history including when and where work was performed, as well as what tasks were taken care of.
Though they're not currently using the portal for bill pay, Johnson doesn't discount that may be part of their future. After all, he says the bill paying and invoice review portions of the portal are "great features" that he could foresee offering their clients additional benefits that they'd appreciate. Johnson says they are in the midst of exploring the e-check capabilities and deciding whether to implement that feature.
Using the Asset Client Portal
When Lindgren first began the search for a solution to their client's request for access, Johnson says the company looked at various programs. They knew that they needed a portal but they weren't sure what their best option was.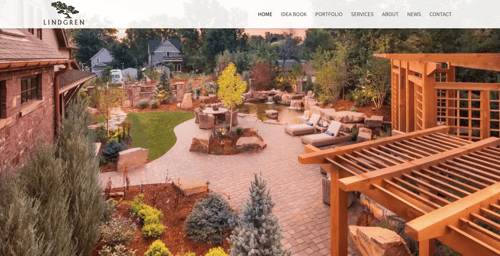 Ultimately, they realized that opting for an additional software program, when they were already using Asset, simply did not make sense. It would mean double data entry and unnecessary confusion.
"The last thing that we wanted was to be behind the times because we were trying to run two different programs," says Johnson. "We wanted something that was streamlined and made this whole process simple for us as we delve into something new."
While Johnson admits that they are still in the early stages of implementing the portal, he says he can foresee the benefits. They are currently working with Include Software on making the portal even more functional for their clients. But Johnson says there is no doubt that the portal will add value to the company's website.
"We had our IT people format our page so that when our customers go there, it looks like the customer portal for our website is a Lindgren portal," says Johnson. "They added our logo to it and it looks very attractive. It's an easy layout for customers to navigate and use and that's important, too. People want something that's quick and easy, and that's what this offers."
Adding Value for Your Clients - And You!
Your website and the tools and features that it offers add a lot of value to your clients. And the more value that you can offer clients, the more invaluable you become to them.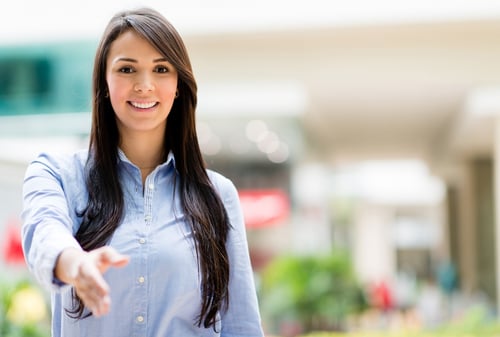 With landscaping customer portal software, you are able to offer your clients a lot of value by providing way to manage their account, access vital information, pay their bills, and even request work. This tool fulfills their desire to be able to get information or take action quickly, even after "normal business hours."
Meanwhile, it also helps you by ensuring your landscaping customers get the information they need even if you can't be present to offer it. Plus, it helps you to get your invoices paid quickly and efficiently!
Because of all that, a client portal should also save you time. Instead of fielding calls regarding questions or needs that can be solved through the portal, your clients are able to use "self-service," which many prefer anyhow, to take care of these actions on their own. That frees up your company's time to take care of other tasks.
Simply put, with Asset Client Portal, you become the resource that your customers really need. Even if they're receiving help through the web portal and never speak to you or anyone in your office, they'll still attribute that help to you. They'll walk away from the experience feeling that their needs were met incredibly fast. And most importantly, they'll feel that you and your company are a valuable resource that they can't live without.
Want to get started with landscape business software including a customer portal? Let's explore and see what Asset could do for your landscaping company.
Image Sources: Lindgren Landscape