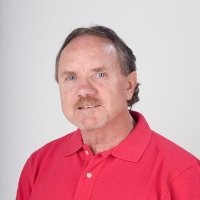 Are you performing the right markup on landscape materials so that you are keeping jobs profitable? Or, on the flip side, are you marking materials up so dramatically that it's making you lose sales?
We have heard from plenty of landscape contractors over the years who have told us that landscape material markup often eludes them. They aren't quite sure the best way to do it and instead, oftentimes, just "go with their gut" in terms of determining a price.
Green industry consultant Jim Huston, of J.R. Huston Consulting, Inc., says that the biggest problem he sees with the markup on landscape materials is a lack of consistency.
When landscape contractors are performing this task arbitrarily, with no real rhyme or reason behind their decisions, things can go awry. Huston says that he has seen contractors both under-price and over-price when it comes to material markups—and either way, it can hurt them.
The 3 Types of Landscaping Material Pricing
Huston says that there are 3 levels of material pricing that landscape contractors should pay attention to. These include the following.


Wholesale Price: This is the price that the supplier, such as the nursery, is paying for the materials.


Re-Wholesale Price: This is what the contractor should pay for materials from a supplier. It's a marked up price but still discounted from what the general public would pay. A landscape contractor should be receiving a discount for being a loyal customer and for buying in bulk.


Retail Price: This is the price at which the general public could purchase materials from the supplier, such as a nursery.


Huston says that the reason why landscape contractors should receive a re-wholesale price for goods purchased from the supplier is that they assume a "salesperson" type of role. In other words, they aren't just buying materials for a single project (as the homeowner would), but they're purchasing materials for many projects over the course of many years. Huston says that for plant material, the re-wholesale price is generally 20 to 30 percent less than retail, sometimes more.
What Should the Landscape Contractor Charge?
Understanding this basic information on pricing, Huston says the big question that he often receives is: What should the markup on landscape materials be when the contractor then goes and sells that job to a customer?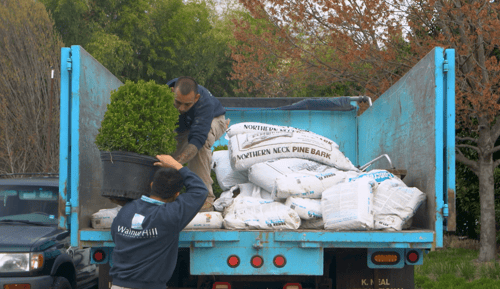 Huston says that the most simple rule of thumb is that it should be around 20 to 30 percent higher than what the contractor paid. In other words, retail price—sometimes a bit more or a bit less. You can determine what your market can sustain.
"Over the years, I have found that there is so much confusion around the markup of landscape materials," Huston says. "A lot of companies really try to overcomplicate this. I've seen companies trying to charge three times what they paid but a 300 percent markup is difficult to sustain. In my opinion, you should focus your markup on labor, not materials."
Oftentimes, Huston says that when he sees companies significantly markup materials, they've dramatically underpriced labor. But he says that labor should be able to "stand on its own."
"If I have a job that is purely labor, no materials, I still want to make money," Huston says. "You should make sure your labor is appropriately priced instead of trying to make up for under-priced labor with a heavy markup on landscape materials."
Of course, Huston does say that this is merely a rule of thumb and if your market can bear a greater markup of materials, then he says, "by all means, do it." However, he says to just be careful that you aren't doing it at the expense of shortchanging another area of your profitability. Ultimately, you should be keeping the profit margin of your landscaping business at the heart of all of your decisions.
Tracking Pricing from Multiple Vendors
One complication to the markup of landscape materials can occur when you purchase from more than one supplier at varying prices. While Huston says that you should be careful not to overprice materials too dramatically, he also warns that you must avoid under-pricing and losing money on materials.
Landscape business software that has the ability to catalog the items that you purchase throughout the season can help you keep track of your pricing and ensure that you aren't under-charging for materials. In fact, you can take all of the purchasing you've done and the prices that you've paid and create a standard landscaping material cost that will reflect an appropriate markup.
You can also keep track of where you receive the best prices for particular materials.
This can be particularly helpful in the commercial bidding world in which competitive pricing can give you an edge. You can be sure to submit the best price for the materials needed for that job so that you can win the work.
But for any job, big or small, landscape business software is going to reduce your time and aggravation with determining materials for a job. With Asset, suppliers can provide you with the availability of their landscape materials which you can import into the catalog manager feature.
That is going to update your sales team on exactly what materials are available and what their current pricing is. That can prevent you from having to call around to different vendors to constantly get new pricing and to check that materials are in stock.
This capability can also help you develop great relationships with landscape material vendors. You'll be able to hone your purchasing power by working with the same great suppliers over and over again.
Track Your Way to Profitability
Ultimately, whether it's marking up material appropriately or getting the best price on future landscaping material purchases, using landscape business software for its data tracking capabilities will help you keep a sharp eye on the profit margin for your landscaping business. And at the end of the day, this is what Huston says matters most. He says that materials are just one factor of job costing which you need to pay close attention to in order to be profitable.
"Landscape material markup is one of those aspects of business that isn't all that complex, even though many contractors try to overcomplicate it," Huston says. "My advice is to keep it simple with a focus on market prices and consistency."
If you want to find out more about how landscape business software can help you determine profitable landscape material markups, let's explore and see what Asset can do for you.
Watch this Video to Learn How Asset Can Improve the Accounting & Administration Tasks at Your Landscaping Company
Image Sources: Live Green