Chances are you've used QuickBooks for landscaping, at least at some point in your business. Most landscape contractors have. Actually, most small business owners in general, have—after all, it is not industry-specific software. QuickBooks can work just fine for many businesses in their early stages. But as your business grows, your software needs are most likely going to grow, too.
If that's where you stand right now—at a place where you're no longer sure if QuickBooks is the best tool for you, then you might be wondering if it's time for a change. That's why we've rounded up some signs that you've outgrown your current software and need to upgrade to a more robust system.
1. You are Bogged Down by Duplicate Data Entry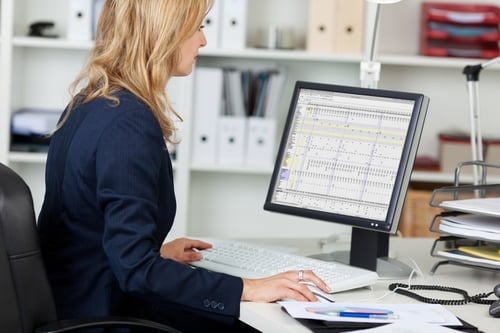 Are you finding that entering data is becoming a cumbersome task? If you're using QuickBooks for landscaping business accounting purposes, chances are, you might be using other systems as well. This might include an estimating system to price jobs and a scheduling system to create routes. But none of these systems "talk" to one another. That leaves you entering the same information again and again into each system.
Duplicate data entry is a time drain. Your team's time is much better spent performing other important tasks rather than entering the same information into more than one system.
But it's more than just an inefficiency. It's also a risk. Duplicate data entry leaves you more prone to error. The more data entry you have to do, the more likely something will be entered wrong in at least one of the systems.
This is a common issue that landscape businesses face but they often don't recognize just how problematic it can be. As your business grows, and you have more clients, you're naturally going to begin getting bogged down by repeated data entry. This is a sign you've outgrown QuickBooks.
2. You Have Legitimate Concerns about Financial Security
As your business grows, and you have increased cash flow, you might also be concerned about an increased risk of embezzlement at your landscape company. The software that you utilize can either be a help or a hindrance when it comes to how much financial protection you have.
It's important to recognize that certain software programs will allow you to break an audit trail. That means that your bookkeeper could go into the system and change the name on a check after it was already written. When the deposit clears, the business owner would have no way of knowing that bill wasn't paid to the original vendor.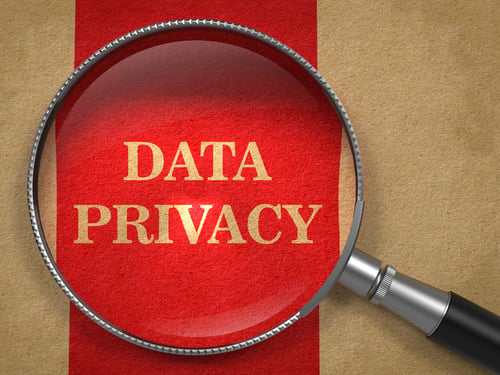 If your company is growing and securing larger accounts, you may also have a greater need for financial capabilities. For instance, in order for landscaping companies to get certain projects from builders, architects, and/or government contracts they can require that you have bonding, certified payroll, and AIA invoicing. As companies grow and want to secure this type of work they need to be able to produce these items through their software system, but QuickBooks is not capable of this. Similarly, some of the contracts can also require you to produce "prevailing wage" rates, something else that QuickBooks is not capable of doing.
As your company grows, you can't have these types of risks and inabilities. That's why Shawn Ryan, owner of Denver-based Environmental Designs was experiencing. He was using QuickBooks and Excel to manage his business but as it grew into the multi-million dollar range, he began to recognize that his revenue stream required a complex solution. Ryan shares his story of upgrading from QuickBooks in this case study.
If you're growing like Ryan, you need a landscape accounting software program in which you can't break the audit trail so that there is a safeguard in place. You also need a system that has more complex financial capabilities. Comprehensive landscaping accounting software should also record a detailed history of financial information. That means you can view when an invoice has been posted, if it was voided, if it was erased, and so forth. It makes it very difficult for someone in your company to hide information.
If you're having concerns about the financial safety of your company, and whether you have any safeguards in place, then it might be time to upgrade your software.
3. You Need Real-Time Information
As your business grows, your need for real-time information (in order to make better business decisions) will grow, as well. But QuickBooks for landscape contractors is not capable of providing you with real-time data.
Using QuickBooks for your landscaping company will calculate some data for you, but it's all after the fact. For instance, it would be difficult for you to determine if you were over the budgeted hours for a job in enough time to make an actual change. Instead, you're typically reviewing the data after the job is completed and trying to make changes to the next job. In that way, it's more of a historical analysis of your jobs than a real-time solution.
4. You Need an Industry-Specific, Streamlined Solution
As we mentioned, QuickBooks for landscaping is not actually an industry-specific solution. Any business can use QuickBooks. But as your business grows, you might find there are some nuances that make it important to be using Green Industry software.
Most notably, is the fact that the Green Industry businesses have many needs beyond accounting. These include estimating, routing, and customer relationship management (CRM), to name a few. But QuickBooks for landscaping is primarily handling accounting, which is why so many companies end up working with multiple systems (generally Excel is one of them).
A streamlined, all-in-one solution that is specifically geared for the Green Industry would make life so much easier.
5. You Need a Solution that is Scalable
As you grow, you need your software to be able to grow with you. Herein sums up the biggest problem with QuickBooks for landscaping. It's not scalable. As you have more assets to keep track of, you're concerned that the system will slow down, or, that it might slow you down.
But you're growing and you need your software to support this growth. This may even include adding multiple divisions or maybe even adding branches.
A comprehensive software solution will be able to connect the multiple divisions or branches that you might add to your business. All information for each site can be readily available for the folks who need it to track it. Instead of operating in individual silos and not knowing what's going on with the other divisions or branches, everything can now be connected.
That was the case for Scot Davis, who grew Davis Landscape into a company with two regional offices, one in Harrisburg, Pennsylvania and one in Raleigh, North Carolina. With offices that weren't even in the same state, Davis needed a robust software solution that could connect his business—particularly since he was running the business from a third state: South Carolina. He shares his story in this case study.
Don't Hold Your Business Back Because of Software
If you're experiencing any of these signs or can foresee them in your future, then now may be the time to upgrade your software. The last thing that you want is for your business to be held back due to the software system that you're using. QuickBooks for landscaping is simply not able to be the all-in-one solution that you really need.
Ultimately, it's your choice. It may sound daunting, but taking the leap and exploring your options just may be one of the best decisions that you could make for your business. In fact, one of the most common things that we hear landscape contractors say when they upgrade their software is, "I only wish I had done this sooner."
If you're ready to see how landscape business management software can make your business (and your team) stronger, let's explore and see what our products can do for you.
Watch this Video to Learn How Asset Can Improve Efficiency and Productivity at your Landscape Company